UNWOUND: Rachmaninoff's Piano Concerto No. 2
Saturday, March 23, 2019 / 7:00 PM / Abravanel Hall
Student tickets are now available for this performance for $20. The student rate is extended to students of any age as well as all patrons who are 30 or younger.
---
OVERVIEW
Join us for an all-new concert experience at Abravanel Hall. It's the same great music you love from the symphony, but it's presented in a whole new way. Wear what makes you comfortable (the orchestra will, too!), forget all those confusing clapping rules and react to the music as you see fit, and grab some food and drinks and have fun with your friends in the lobby.
UNWOUND is a new way in to live classical music:
We are focusing in on and amplifying the visual elements of music-making to bring our audience in (i.e. dramatic lighting & IMAG video)
The evening is hosted by Jeff Counts of the Utah Symphony's Ghost Light Podcast. Trust him, for new concert-goers he will be your guide.
Want to know more about the music? Stay in your seats for a Q & A with the artists after the concert.
What does being a gamer have to do with Rachmaninoff's Piano Concerto No. 2? You'll just have to come to Unwound: Rach 2 to find out: http://bit.ly/2ugpte3

Posted by Utah Symphony on Tuesday, March 19, 2019
Event Schedule
5 PM – Closing: Sushi & Ramen available for purchase from Fatty Tuna (Abravanel Hall Ticket Office Plaza)
5:30 PM: Abravanel Hall Lobby Opens
5:30 PM – Closing: Cash Bar Open—$5 beer, $6 wine (Abravanel Hall Lobby)
5:30 PM – 6:45 PM: Percussion Station (Abravanel Hall Lobby)
T-shirt Station open with winning UNWOUND design (Abravanel Hall Lobby)
Photo corner open with fun props & costume pieces (Abravanel Hall Lobby)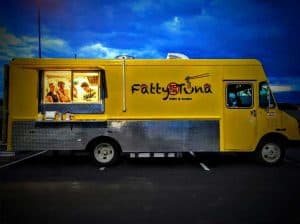 5:30 PM – 6:45 PM: Trivia with Jimmy Martin and Shannon Barnson of the Geek Show Podcast (AH First Tier Room)
7 PM: Concert begins (Concert Hall)
Intermission: Cash Bar Open (Abravanel Hall Lobby)
Percussion demos by members of the Utah Symphony percussion section (Abravanel Hall Lobby)
8:40 PM: Q&A Session (Orchestra Level of the Concert Hall)
Cash Bar Open (Abravanel Hall Lobby)
Note: The concert is shorter than our typical masterworks concerts: Run time is 1 ½ hours including an intermission.
Signature Performance: No discounts available.
Special thanks to The Food Truck League for organizing the food trucks at the event!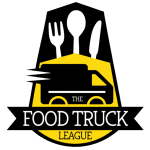 ---
PROGRAM
Rachmaninoff – Piano Concerto No. 2
Intermission
Andrew Norman – Play (short version)