Beethoven's "Eroica" with Schoenberg's "Peace on Earth" (Streaming 12/12/2020-1/10/21)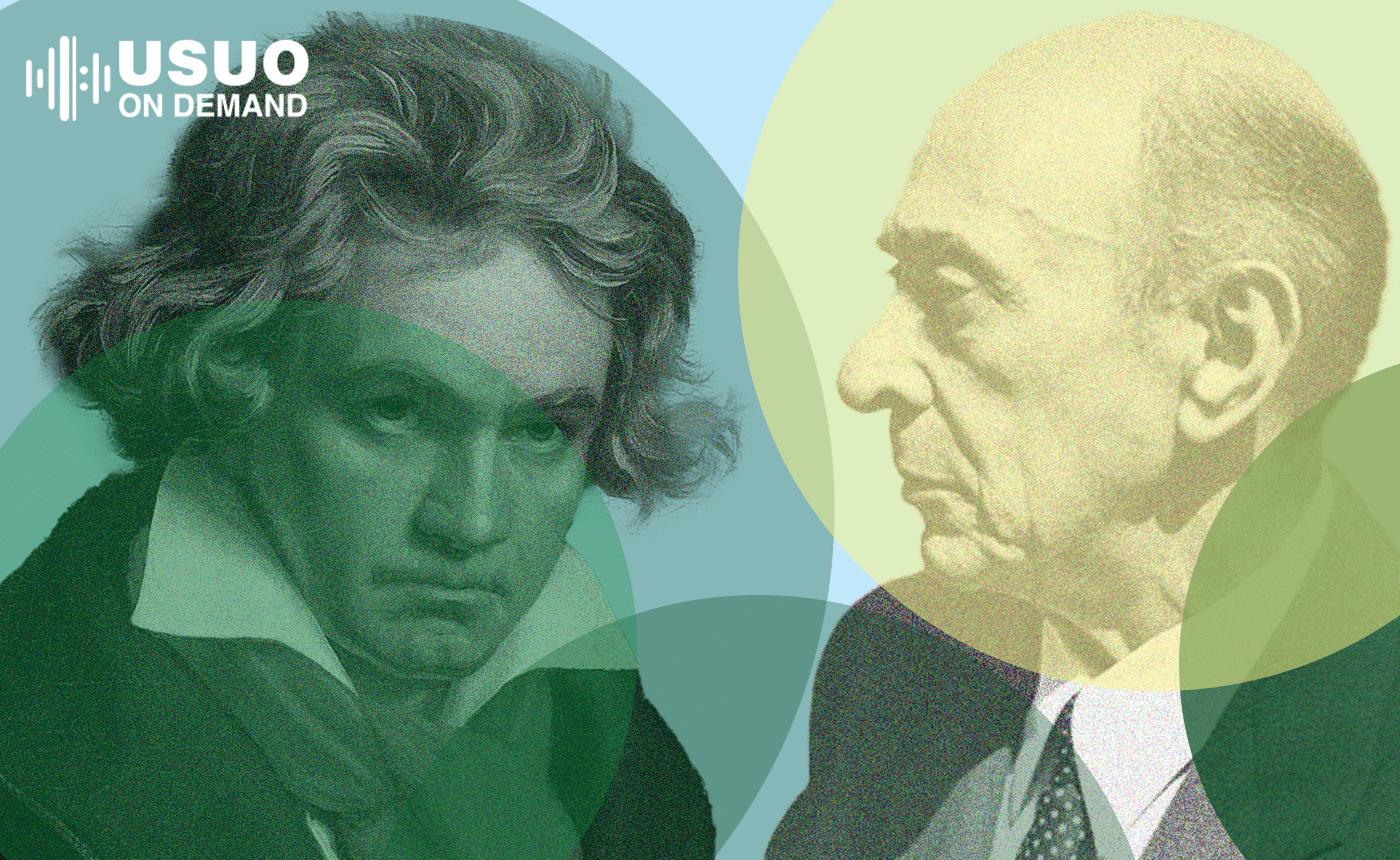 OVERVIEW
With a dedication to Napoleon that was famously withdrawn after he named himself emperor, Beethoven's 250th Birthday celebration continues with his powerful and ground-breaking "Eroica" symphony.
Concert highlights include:
Utah Symphony's strings, timpani, brass, and winds are reunited with Music Director Thierry Fischer leading Beethoven's Symphony No. 3.
Schoenberg's Friede auf Erden (Peace on Earth), arranged here for brass, premiered in 1911 for chorus and small orchestra with text drawn from a Christmas poem.
Click here to access streaming content that has already been purchased.
---
PROGRAM
BEETHOVEN: Symphony No. 3 "Eroica"
SCHOENBERG (arr. Jeff Luke): Peace on Earth
---
ARTISTS
Thierry Fischer, conductor
---
SPONSORS
| | | |
| --- | --- | --- |
| Season Sponsor | USUO: On Demand Sponsor | Community Partners Program |
| | | |