Utah Symphony | Utah Opera at Teasdale Park
This is an event page for a performance that has passed. Please visit our calendar to view upcoming performances.
OVERVIEW
Utah Symphony | Utah Opera is going on tour! Join us as we hit the road and travel more than 600 miles with FREE concerts and music education opportunities in six locations across Utah, from August 7-12, 2023.
Utah Symphony | Utah Opera stops at Teasdale Park on August 12, where Associate Conductor Benjamin Manis leads the orchestra in a program featuring two internationally acclaimed (and Utah-based!) singers. Soprano Madison Leonard and baritone Shea Owens will perform a wide collection of Broadway, opera, and American folk music—plus, hear favorites ranging from Aaron Copland's Hoedown and Simple Gifts to John Williams' Theme from Jurassic Park.
Get ready to travel back in time to the land of the dinosaurs! Dinosaur Island at Thanksgiving Point is traveling with the Utah Symphony and two creatures from another time: a shy plant-eating Dryosaurus and a fearsome Deinonychus, a cousin to the Utahraptor. This one-of-a-kind experience will transport you to a world of prehistoric wonder. Our experienced team of Dinos Wranglers will also introduce you to some of the babies of Dinosaur Island. You are invited to pet, greet, and get photos with these ancient animals.
---
PROGRAM
COPLAND: Suite from Billy the Kid
COPLAND: Old American Songs: "Ching-a-ring Chaw"
COPLAND: Eight Poems of Emily Dickinson: "Dear March, come in!"
COPLAND: Old American Songs: "Simple Gifts"
COPLAND: Variations on a Shaker Melody from Appalachian Spring
COPLAND: Old American Songs: "At the River"
COPLAND: Eight Poems of Emily Dickinson: "Going to heaven!"
COPLAND: "Threshing Machines" from Music For Movies
COPLAND: "Once I Thought I'd Never Grow Up" from The Tender Land
COPLAND: "Promise of Living" from The Tender Land
COPLAND: Old American Songs: "AI bought me a Cat"
COPLAND: "Hoe Down" from Rodeo
ROSSINI: Overture to Il Barbiere di Siviglia
ROSSINI: "Largo al factotum" from Il Barbiere di Siviglia
GOUNOD: "Ah! Je veux vivre" from Romeo and Juliet
LERNER/LOEWE: "I Could Have Danced All Night" from My Fair Lady
WILLIAMS: Theme from Jurassic Park
LEHAR: "Lippen schweigen" from The Merry Widow
BERLIN: "Anything You Can Do" from Annie Get Your Gun
---
ARTISTS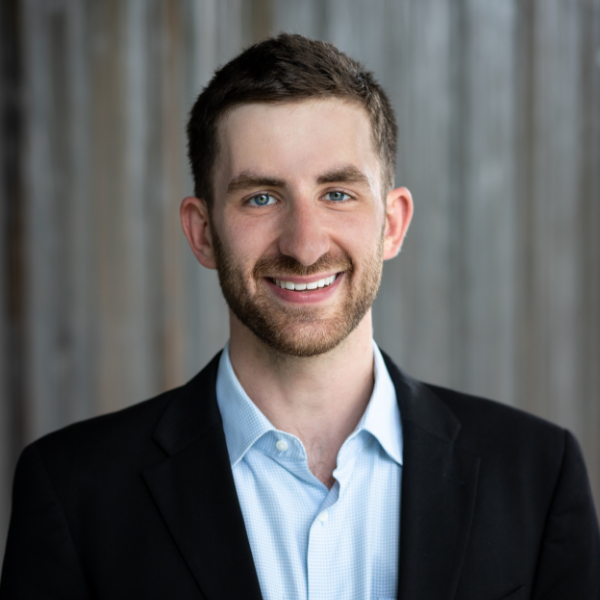 Benjamin Manis
conductor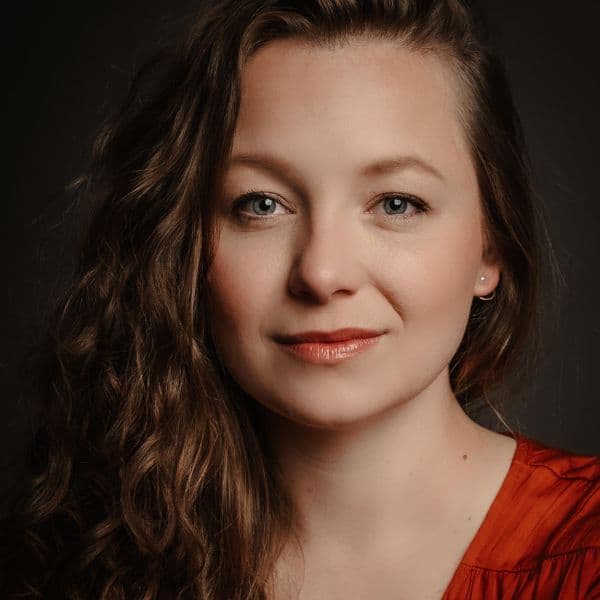 Madison Leonard
soprano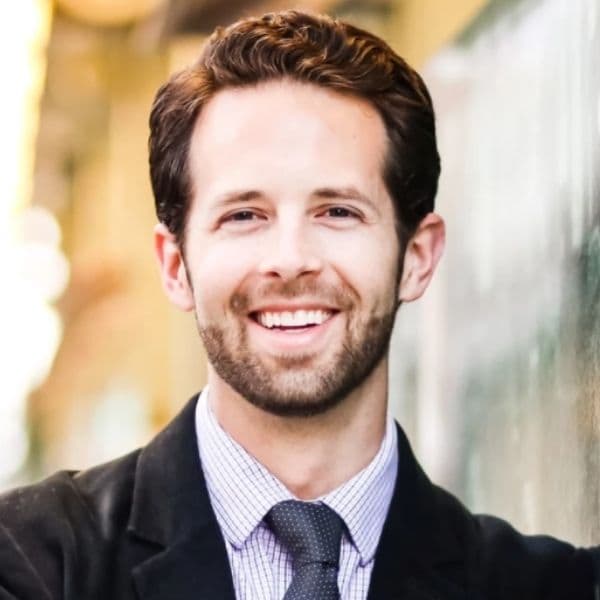 Shea Owens
baritone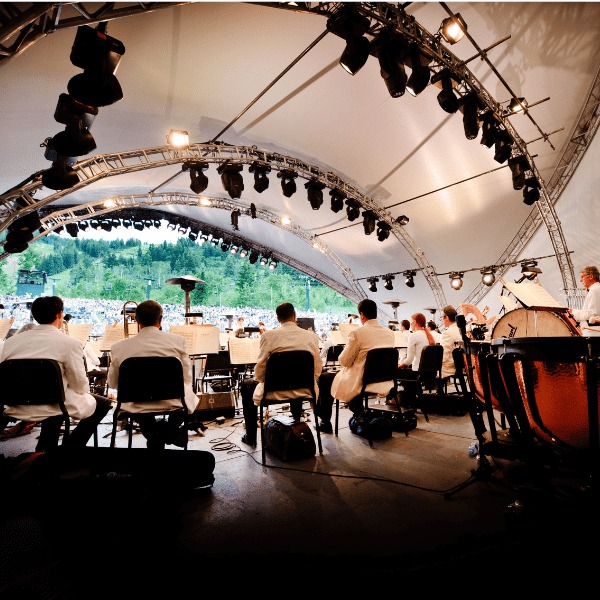 Utah Symphony
PLAN YOUR VISIT
PARKING
Free parking is available in a private lot on 35 West 100 North, kitty corner from Park Entrance; look for parking signs.  Street parking along the roads parallel to Teasdale park and surrounding area is also available. ADA parking will be designated within the park, with valid ADA placard.
SEATING
Seating is on grassy area.  Blankets and chairs are welcome and recommended.
DO I NEED A TICKET?
Music Elevated Tour concerts are free to the public, however tickets are required. No ticket is needed for children younger than 3 years of age.
Onsite tickets, per availability, will be available starting at 6 pm at the venue.
Ticket reprinting is NOT available.
WHAT SHOULD I BRING?
It is hot in Utah in the summer, so please bring a water bottle and stay hydrated.
Small umbrellas are permitted but you will be asked to put them away once the concert begins as to not block the sightlines of other patrons.
A chair or blanket to sit on. There will be very limited chairs onsite.
Feel free to bring a picnic.
 WHAT SHOULD I WEAR?
This is a casual concert.
Feel free to dress up but know that some of the ground is uneven so please wear comfortable shoes. Although you may be inclined to wear shorts and a t-shirt, plan to bring a sweater or jacket to the performance as it cools down dramatically once the sun has gone down.
FOOD
Though picnics are encouraged for any performance, concessions will also be available.
ADA ACCESSIBILITY
All of our venues are ADA accessible. There are limited ADA parking spots, so taking the shuttles and carpooling is highly encouraged. A valid disability-parking permit is required. Wheelchair push service and personal care attendants are not provided.
WHAT ARE THE PHOTOGRAPHY RULES?
The scenery will be breathtaking, please feel free to take as many pictures as you would like, but once the concert has begun there is no flash photography or recording of any kind.
MERCHANDISE
A special collection of Tee-shirts and other merchandise from this once in a life-time tour will be for sale during the concerts.
PLACES TO STAY
Visit Capitol Reef Country for a listing of accommodations.
NEARBY RESTAURANTS
Explore local dining options.
Be sure to follow us on the road!




SPONSORS
SPONSORS