21 Oct 2021
What would Back to the Future be without music?
by Kathleen Sykes
If it weren't for Alan Silvestri's incredible score in Back to the Future—a 1985 stone-cold cinematic classic—it's safe to say it would be a pretty boring movie. There would be no music contest sparking the hero's journey; Doc's scuffle with Libyan terrorists would seem a lot less interesting; and—not to give any spoilers—there would be no Marty McFly!
That's what will make our performance the Back to the Future this weekend so special: We're playing the full score live! Seeing one of our films in concert is unlike anything you've ever experienced! It's not your typical night at the symphony: Instead of dressing up in tuxes and fancy dresses, people dress up like their favorite movie characters. There are food trucks, photo ops, and you get to watch a movie with your 2,000 new best friends!
This concert also has some unique perks for the die-hard Back to the Future fans! Not only are you watching it with the best surround sound you'll ever experience, but there are little additions that you'll hear that are not in the original soundtrack. We'll also have a real DeLorean and photo ops with cosplayers dressed as the characters!
But I digress.
We came here to talk about why movies need music. Obviously, in Back to the Future the plot depends on music. Even in films where music doesn't play such a pivotal role, the lack of music—or the right music—can really change the film.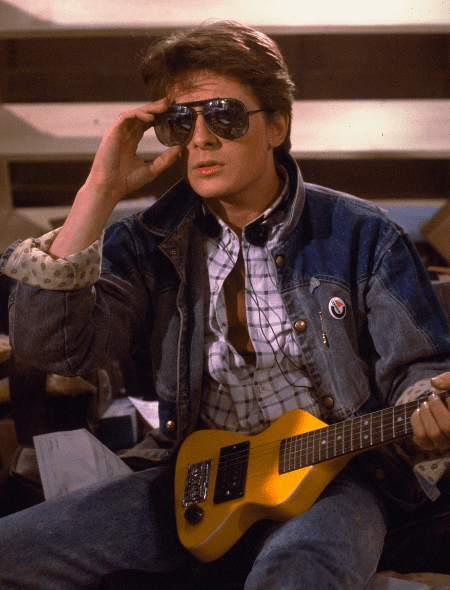 ---
Some movies would be PAINFULLY awkward without music
Who doesn't love a movie where the heroes come off triumphant in the end? Those moments deserve a fanfare to set the mood!
A great example is the throne room scene from Star Wars' A New Hope. But you never realize how long of a walk it is for Luke Skywalker and Han Solo to receive their medals when the room is awkwardly silent. Chewbacca's blood-curdling screams put the cherry on top of a less-than-triumphant moment in a music-less scene.
For context, here's what it sounds like with John Williams' genius score.
---
Movies (and real life TBH) are so boring without a soundtrack
Have you ever gone to the gym and had forgotten your headphones? You probably didn't feel as motivated to exercise. You know who can relate? Rocky.
When you take the iconic music out of this scene, his exercise routine becomes tedious and even makes you feel exhausted. Music makes a huge difference even for mundane moments like driving to work or writing a paper.
---
A good soundtrack sets the mood of the scene
An epic adventure needs an epic score. Just ask the people who worked on Lord of the Rings. This award-winning score by Howard Shore makes you feel as if you are on a grand adventure with these beloved characters.
But what would it sound like if the music were different? This video shows how humorous it would really be:
How Music Can Change a Scene – Lord of the Rings
Don't miss your chance to have the ultimate Films in Concert experience and get your tickets here!
Tags