29 Nov 2018
Why a film in concert is like nothing you've ever experienced
by Kathleen Sykes
What's your preferred Friday-night activity: perhaps a movie or a concert? There's almost nothing that beats watching a good film in a theatre or going to hear music played live. But going to a film in concert is unlike anything you have ever seen!
Let me explain why:
#1 You get to watch your favorite movie with the soundtrack played by a live orchestra
Some movies have such legendary soundtracks that you need to hear live to experience it fully. Listening to a recording of your favorite score can be fun, but when you're in a concert hall, you can feel the music moving through your body, hear nuances you've never heard before, and even notice how the music ties into the film.
#2 You get to watch a movie with your 2000 best friends
Streaming a movie at home can be fun—but it's missing something. The experience of watching a movie in a theater makes it an event, and what makes that even better is that you have other people to experience it with! The crowd might be cheering for Indiana Jones, laughing at Princess Leia's clapbacks, booing at Professor Snape, or gasping at suspenseful moments.
You can also add the orchestra to your list of 2000 new movie watching buddies. As an added bonus, if you watch the orchestra during the film, you might even catch a glimpse of their reactions to the movie!
#3 The atmosphere is casual
Does the thought of going to a symphonic concert cause you anxiety? Perhaps you're afraid of not knowing how to dress not knowing when to clap. Luckily the atmosphere at our films in concert is very relaxed.
Did your favorite character come onto the screen? Go ahead and cheer. Do you love to hate that one villain? Feel free to scoff. Can your kids come? Sure. Not sure what to wear? Come in what you're most comfortable wearing.
#4 Did somebody say cosplay?
While we're on the subject of what to wear, what better place is there to rep your Hogwarts house or dress up like a silver screen icon than at a movie with other fans? One thing that makes these concerts special is the fandoms that show up in cosplay!
Whether you're a movie buff, a proud classical music nerd, a first-time symphony-goer, or a seasoned veteran, a film in concert will be unlike anything you have ever experienced before. See our upcoming films in concert here.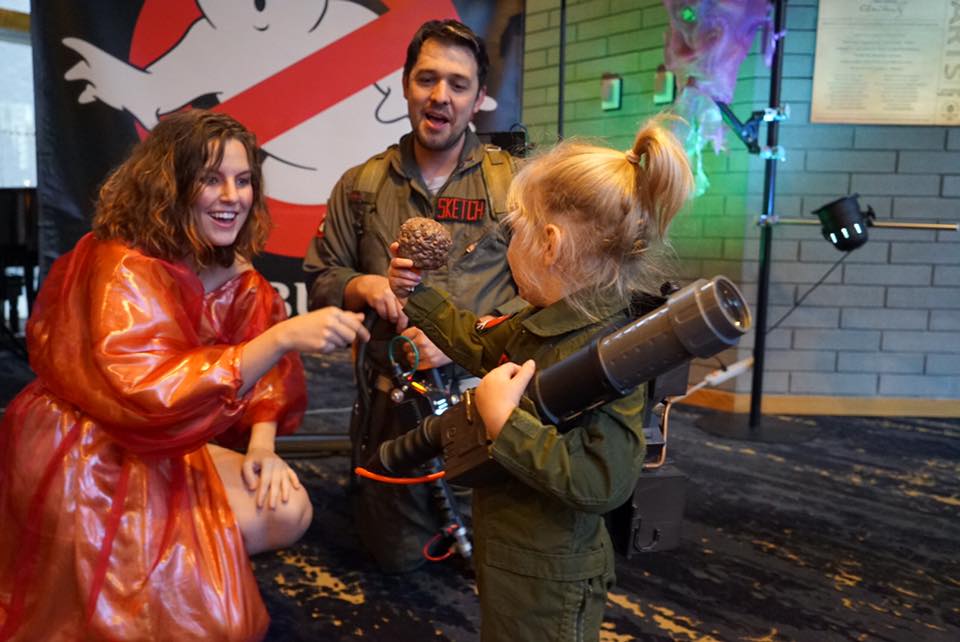 Tags