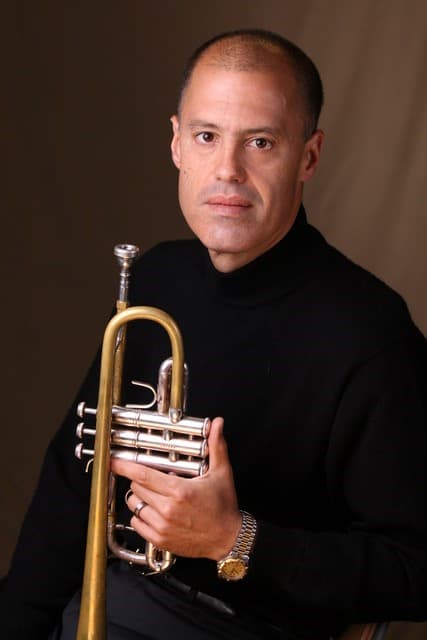 Peter Margulies
While growing up in Sunnyvale, California, Peter Margulies began playing trumpet at age nine; his first teachers were Fred Padden, Carl Leach, and Jay Rizetto. After graduating from Fremont High School in 1979, he studied with Charles Geyer at the Eastman School of Music, receiving a bachelor of music degree with honors in 1984, and with Mark Gould and Raymond Mase at The Juilliard School where he earned a master of music degree in 1987. Additional study was with Charles Schlueter at the Tanglewood Institute. He taught at the Phillips Academy in Andover, Massachusetts (1986-87), played in the National Repertory Orchestra (summer, 1986) the Glenn Miller Orchestra (1985), and later had an opportunity to perform with the Boston Symphony Orchestra (1989).
Margulies became second trumpet of the Utah Symphony in 1989, and accepted a one year position as principal of the San Antonio Symphony during the 1990-91 season. He returned to his former (and current) position with the Utah Symphony in 1992. He has performed at the Grand Teton Music Festival (summers since 1993) and the Cabrillo Music Festival in California (2007). He is an adjunct professor at the University of Utah (since 1993). As a soloist, he helped commission and premiere Anthony Plog's Concerto for Two Trumpets and Orchestra with Nick Norton and the Utah Symphony in 2002.
Margulies has been married to Louise Vickerman, principal harp of the Utah Symphony, since 2003. His hobbies include cooking, jogging, bicycling, gardening, and wine collecting.