Mood Music for the Pandemic
Since the beginning of the Coronavirus (COVID-19) pandemic, have you felt frustrated that your activities were changed or cancelled? Have you felt happy to have extra time at home with your family making unique memories? Have you felt sad and isolated because you could not see your friends? Have you felt hopeful that we will be able to return to "normal" soon? Have you felt all of these emotions at various times? We have, too.
Join us for a 35-minute digital concert in which we explore how music can perfectly express all of our emotions. This concert features music by composers that you may know and some that will be new to you, and it also features a look inside Abravanel Hall—from the lobby to backstage!
---
Concert Program
These are the pieces featured in our digital concert. Click on the composer's name to access a simple biography.
---
SUPPORTING TEACHER MATERIALS
A preparatory PowerPoint presentation that introduces students to the basic elements of music and demonstrates each element with excerpts from the concert music can be found on the password-protected concert page. To access this web page, please fill out the form found at the bottom of this page.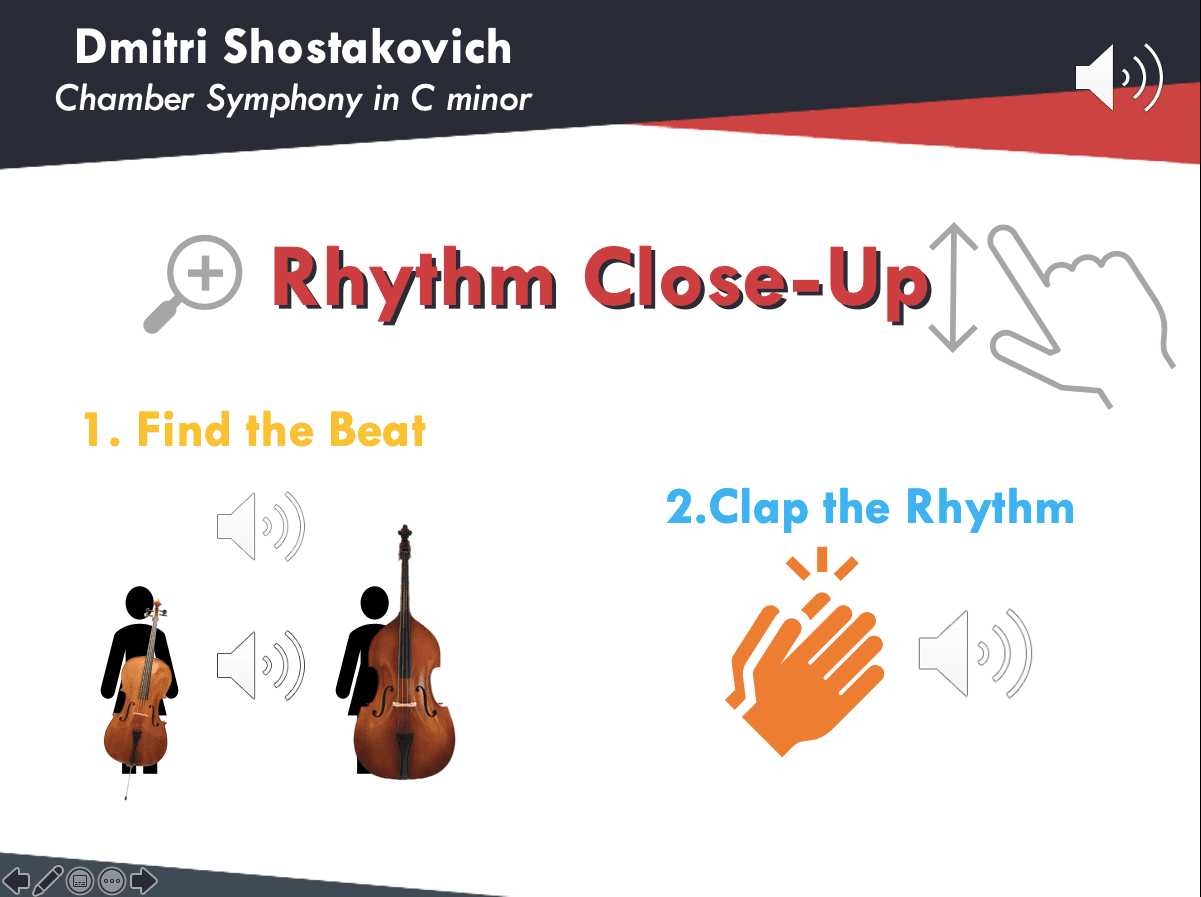 ---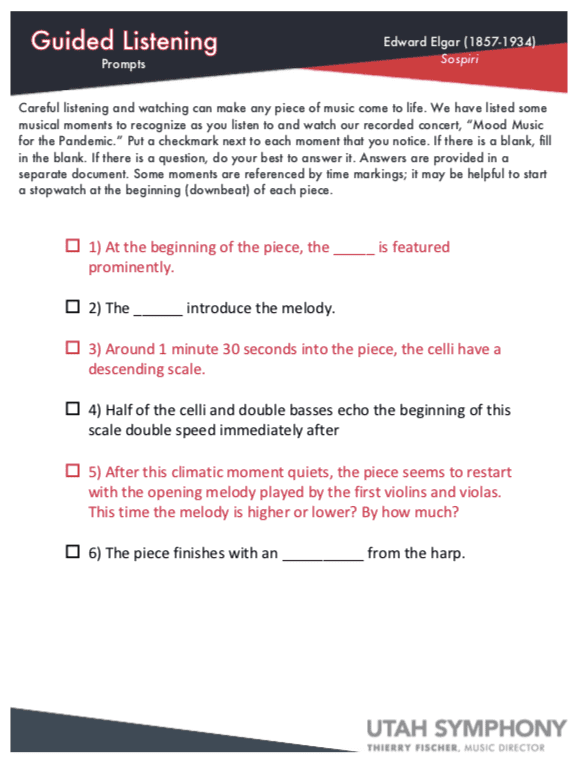 For secondary students or advanced music students, download our PDF documents of guided listening prompts and answers at the links directly below. These prompts are designed to accompany the digital concert to encourage students to listen and watch more carefully. There is a separate PDF for the answers to these prompts.
---
Our concert is now available! Please fill out the form below to access the concert.