06 Jan 2011
Happy Birthday, Maurice Abravanel!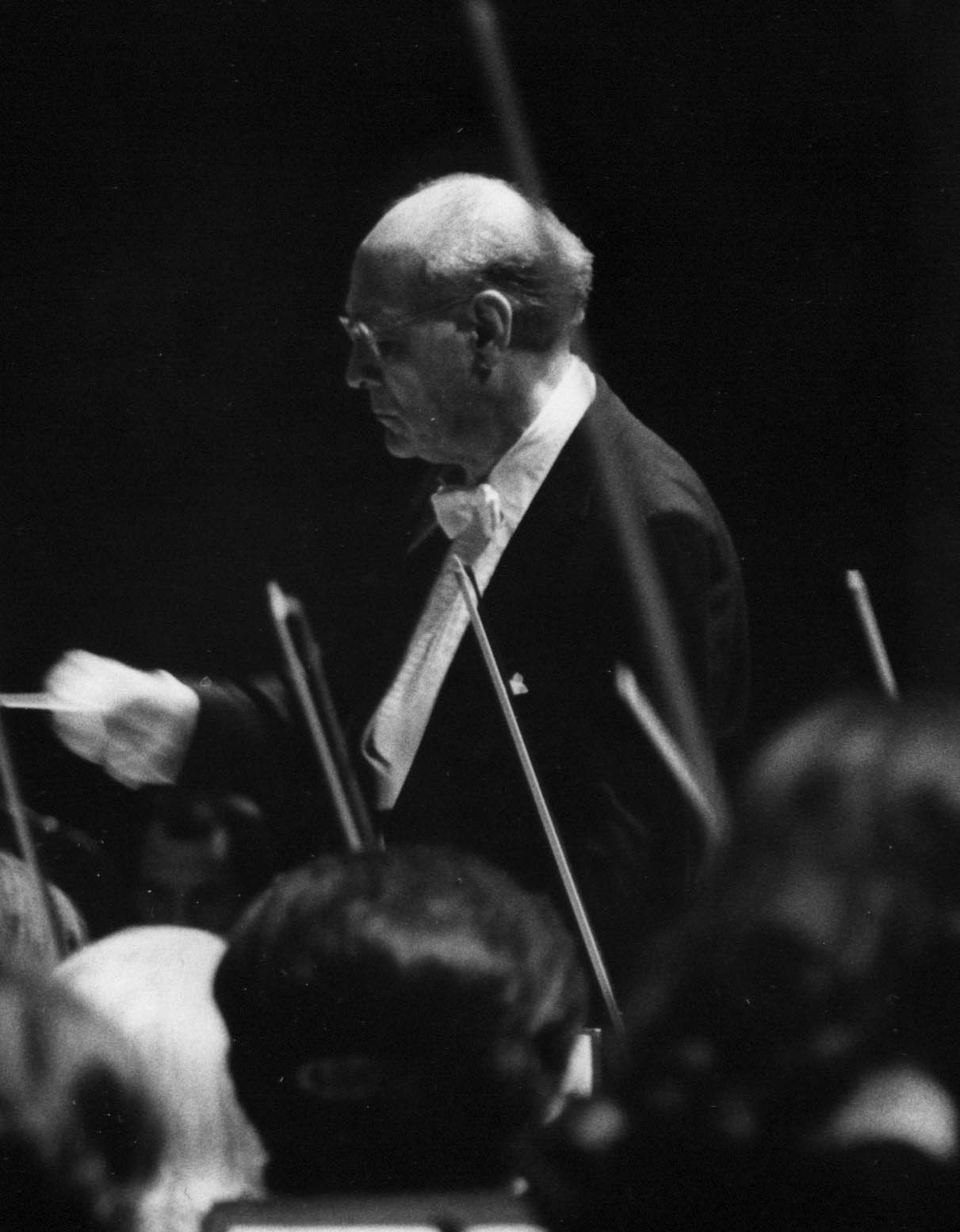 Happy Birthday to a musician who is very dear to our hearts here in Utah; Maurice Abravanel. He was born January 6, 1903 in the city we now know as Thessaloniki, in Greece.
Abravanel started his conducting career in Germany when he was 20 years old. He took positions as an orchestral and choral conductor, and later became a regular guest conductor at the Berlin State Opera. As a Jewish musician, Abravanel began to feel the danger of staying in Germany, and he moved to Paris in 1933.
While in Paris, Abravanel conducted at the Paris Opera, the Orchestre Symphonique de Paris, and worked with George Balanchine and Kurt Weill. He then moved to London, Australia (where he conducted both the Melbourne and Sydney Operas), and New York, which he was the youngest conductor contracted at the Metropolitan Opera. Suffice it to say, Abravanel was an extremely accomplished conductor before he came to the Utah Symphony at the age of 44.
He was with the Utah Symphony from 1947-1979 and the symphony wouldn't be what it is today without his enthusiasm, guidance, and unending commitment.
Abravanel and the Utah Symphony were the first orchestra to record the complete symphonies of Mahler. Here's one that was a favorite of Abravanel: Mahler's Eighth Symphony – the Symphony of a Thousand.
Here's a video from the 2003 Legacy Awards about Maurice Abravanel:
And here's a recording on the symphony performing Grieg's I høst overture, with Abravanel conducting: