15 Jun 2011
Composer of the Week – Edvard Grieg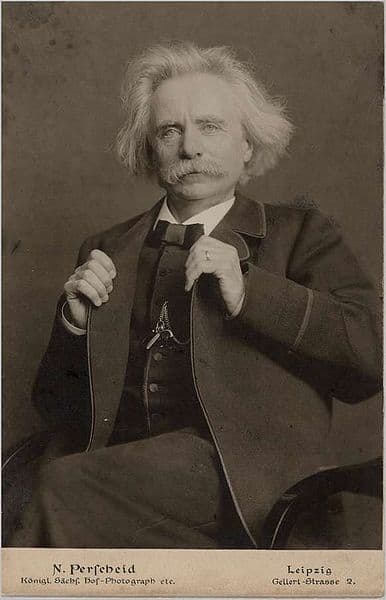 Happy Birthday to Norwegian composer Edvard Grieg! (1843-1907)
Grieg was a nationalist composer, and integrated Norwegian folk music into many of his works. He is also the most well-known Norwegian composer. He was able to do a great deal of recording later on in his career, especially of his piano works. He also had great hair.
When he was 23 he wrote a Funeral March for a friend who had died. (This friend, Rikard Nordraak, also wrote the Norwegian national anthem.) The same march was played at Grieg's funeral. Pretty cool to be able to write the music for your own funeral!
This is one of Grieg's most well-known piano pieces, and immortalizes the home he built with his wife – Troldhaugen (Troll Hill). Wedding-Day at Troldhaugen:
Here's a movement from his Peer Gynt Suite – Morgenstimmung, which has probably been featured in more cartoons and commercials than any other classical music work:
And one of my favorite Grieg works – his Piano Concerto in A minor. You can hear this work live this summer on our 1812 Overture concert on August 12!
Tags