05 Nov 2015
TRIO series: the Timpanist
It was during a dress rehearsal of Brahms Violin Concerto—something came over me in the middle of the third movement that consumed my entire being. It said yes, this is exactly what I want to do. —George Brown
Utah Symphony timpanist George Brown grew up experimenting with different instruments. The son of a professional woodwind player, George knew as a little boy that he wanted to play the drums, but it was not until ninth grade—after taking a break from music to practice his jump shot—that he began playing them. Once he started, he never looked back.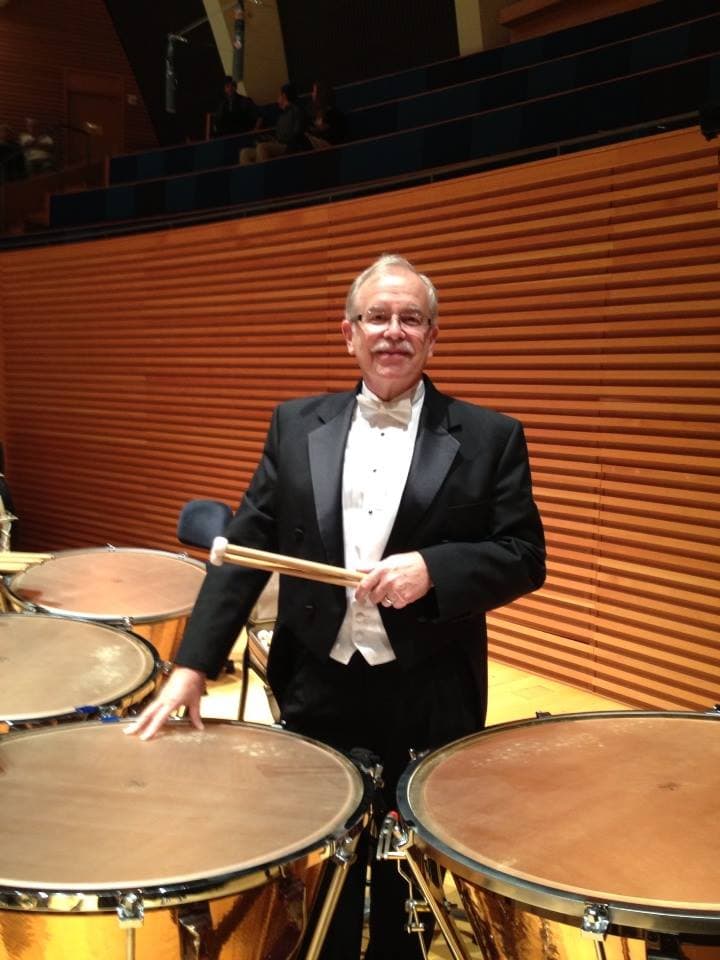 It was while pursuing an education at University of Louisville that George decided to audition for the United States Armed Forces Bi-Centennial Band.
"The story of the Bicentennial Band was a story of a particular celebration that ended up having an impact on my life then and afterwards," says George, who swore into the United States Coast Guard upon landing a spot in the band.
He recalls a time in US history where the nation was not celebrating much of anything. Tremendous political upheaval, riots, high gas prices, the Watergate scandal, and the beginning of terrorism between the 1960s and 1970s consumed the country. From 1975–1976, the Bicentennial Band provided a way for people to come together and celebrate the historical events that led to the creation of the United States. George's participation in the band meant twenty months of constant touring—and self-exploration.
"I saw the beginning of a healing process in which Americans finally had something to feel good about ourselves as Americans. The entire country participated in this. That provided an opportunity for me to participate in a celebration that was some of the best memories of my early career," George says.
The tour also gave George the chance to travel—and ultimately come to Utah for the first time. He immediately fell in love with the mountainous landscape, and vowed to return. A series of remarkable musical experiences have given George many reasons to bask in life's moments. From the East to the West to Mexico City and around the world, George carries with him beautiful memories of celebrating life through music.
---
Stay tuned for our last TRIO series' article on the well-known composer, Nico Muhly.
Tags