19 May 2021
Demarre McGill: The power of music for good
by Kathleen Sykes
Life over the last year has been… a lot to say the least. Many of us had our lives turned upside down and nothing has been—nor ever will be—the same.
For soloist, educator, and Principal Flutist of the Seattle Symphony, Demarre McGill, the pandemic has caused him to reflect on how he can use his talents to uplift and improve the lives of those around him:
"I've always enjoyed using music to tell stories and to create a sonic environment that has the power to take us places we only dreamed of being, and transport us to times we could only imagine experiencing. Although being able to do this brings so much joy to my own existence, this past year has inspired me to also find ways to use my music, my voice, and my actions to inspire, motivate, and shine a light on the lives of people and communities that are too often neglected and even demonized.
"I strongly believe this use of my talent is important and necessary, knowing that if a single person is positively affected by my art, the ripple effects are infinite. Having this as a focus has been a wonderful way to give purpose to my passion, and hopefully change lives."
Don't miss his performance of Jolivet's "Suite en concert" for Flute and Four Percussionists this weekend. Snag your tickets here.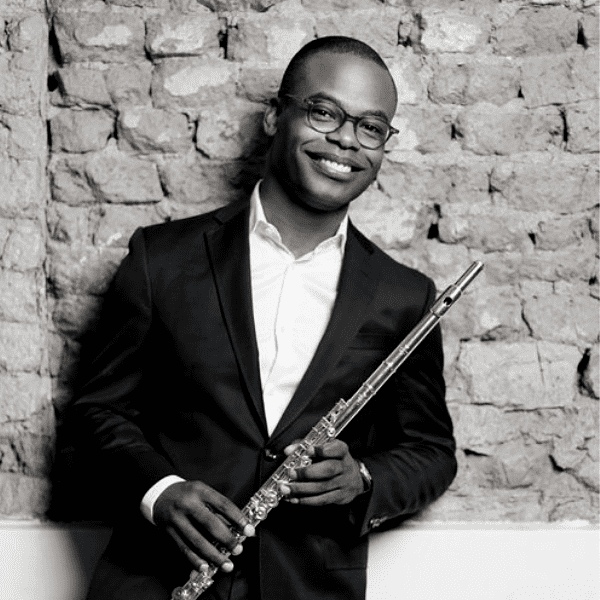 Tags