25 Jan 2022
RACHMANINOFF: Symphonic Dances
by Jeff Counts
Duration: 35 minutes in three movements.
THE COMPOSER – SERGEI RACHMANINOFF (1873-1943) – Like so many of his artistic cohort in the eventful moments of 1939, Rachmaninoff decided that Europe was no place to be. He had seen it all before and knew well the sound made by distant drums of war. And at his age (he had recently fallen and was forced to miss the ballet based on his Paganini Variations), the prospect of another global conflagration was more than he was prepared to endure. He was living in Switzerland at the time but was traveling regularly for concerts in the U.S. and England. His decision to flee more permanently to America was fateful. It meant he would never see his beloved Swiss villa, let alone his long-lost Russian homeland, again.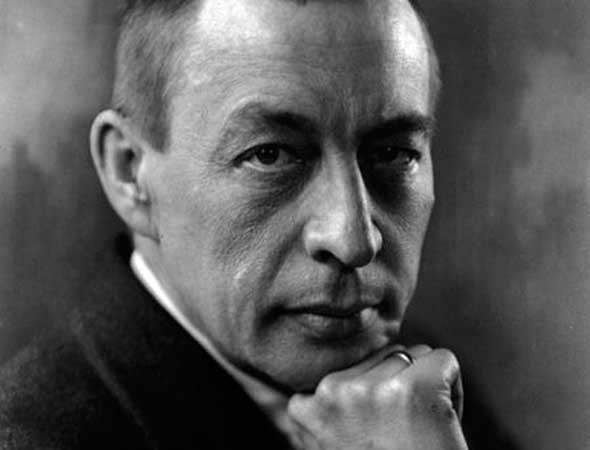 THE HISTORY – In the latter years of his compositional life, Rachmaninoff favored a leaner and more focused orchestral language. The luxuriant textures that fueled his rise to prominence became rare and in their place was a more concise, less emotional presentation of ideas. Rachmaninoff's somber seriousness as a person was often at odds with his early Romantic opulence as a composer, so the turn towards directness in his December years is perhaps an understandable eventuality. In his last completed work, Rachmaninoff found reason to blend a bit of the old with the new. The Symphonic Dances of 1940 actually date in part back to 1915 and a ballet project that Rachmaninoff had proposed to Mikhail Fokine. Nothing came of it, so the material in those sketches remained on the shelf for twenty-five years before finding a new home in the score of Symphonic Dances. The work was dedicated to Eugene Ormandy and the Philadelphia Orchestra and, though not an overwhelming success at the premiere, Symphonic Dances is regularly and quite reasonably held up as Rachmaninoff's finest masterpiece. The spare angularity of his late style was reminiscent of his countrymen Stravinsky and Prokofiev but the lushness of his harmonic language and the occasional, well-placed "big" melody (in honor of his own younger self) are elements that still brook no comparison, since no composer before or since has ever truly matched them. Present also of course was the Dies Irae chant that shadowed Rachmaninoff throughout his life and figured prominently in his final three large-scale works. "Last" works almost always beg a summative place in a composer's history. The music itself, so often incomplete, does not always oblige. But with Symphonic Dances, no stretch is needed to see it as a capstone to a brilliant career.
THE WORLD – Elsewhere in 1940, Winston Churchill became Prime Minister of the United Kingdom, the first McDonald's restaurant opened, and Lhamo Thondup was officially installed as the 14th Dalai Lama in Tibet.
THE CONNECTION – Symphonic Dances was recorded by Utah Symphony in 2004 and last performed live in 2017. Matthias Pintscher was on the podium.
Tags