30 Jan 2022
RAVEL: Une Barque sur l'océan / Valses nobles et sentimentales / La Valse
by Jeff Counts
THE COMPOSER – MAURICE RAVEL (1875-1937) –For years, Ravel and Debussy were set up as rivals in Paris and, though they did not choose or nurture this "conflict", the eventual factionalization of their artist community led to a cooling between them. It's a shame, since the compositional similarities necessary to occasion such a competition were largely invented. Neither man liked being called an Impressionist (which they were then and still are today) and likely resented how the superficiality of the designation masked their individuality as artists. That said, it is difficult to fault their contemporaries for declaring them kindred. In addition to their comparable harmonic and formal innovations, both composers wrote prodigiously and colorfully for the piano. And both liked to convert those works into orchestral masterpieces.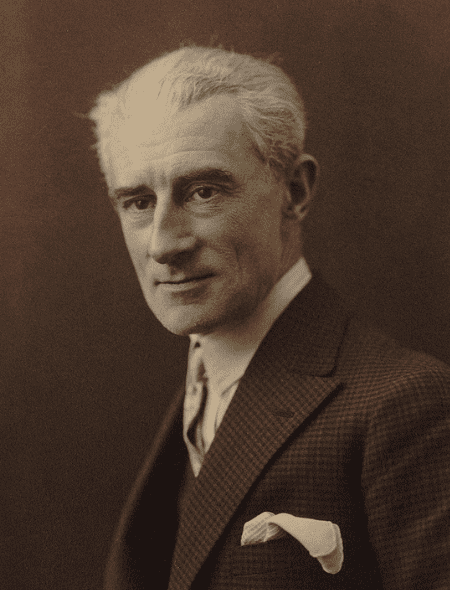 THE HISTORY – Ravel wrote his piano collection Miroirs (Reflections) during 1904 and 1905. In is description of the music, he bristled (lightly) by admitting he knew the title would invite the expected tag of Impressionism. It was "a rather fleeting analogy", he said, "since Impressionism does not seem to have any precise meaning outside the domain of painting." No. 3 of the set was Une barque sur l'ocean (A Boat on the Ocean) and it was no doubt measured against Debussy's La Mer when it was orchestrated in 1906. The title of Valses nobles et sentimentales, Ravel wrote, "sufficiently indicates that I was intent on writing a set of Schubertian waltzes." Comprising seven dances and an epilogue, the Valses were orchestrated in 1912 and were Schubertian by dedication only. Unlike the separate parts that made up Schubert's Valses nobles and Valses sentimentales sets, Ravel's waltzes are indistinct, interconnected and decidedly modern by comparison. A few of the harmonic departures from expectation, in fact, earned Ravel some catcalls at the piano version premiere. Given this fascination with the waltz form, it comes as no surprise that Ravel long entertained the idea of creating an homage work to Johann Strauss, Jr. entitled Wien (Vienna). When Serge Diaghilev approached him after World War I to write a new ballet, he thought he had finally found reason to see it through. Ravel gave the impresario a two-piano sneak peek of Wien in the spring of 1920. Poulenc and Stravinsky were in attendance as well and Poulenc recalled the disastrous tension when Diaghilev referred to the music as "genius" but "not a ballet." Ravel was highly offended and broke ties with Diaghilev on the spot. So enduring was the animosity between them that it is believed Diaghilev challenged Ravel to a duel a few years later. La Valse (the only part of tonight's concert trio that didn't begin life as a piano piece) premiered later in 1920, but not as a ballet.
THE WORLD – Elsewhere in 1906, the San Francisco Earthquake occurred. In 1912, the RMS Titanic went down during its maiden voyage. And in 1920, the very first "Ponzi" scheme was born.
Tags