06 Jan 2022
WALKER: Sinfonia No. 4 "Strands"
By Jeff Counts
Duration: 11 minutes
THE COMPOSER – WALKER (1922–2018) – There are many composers who suffer from a lack of appropriate recognition during their time, artists whose productivity and importance go unrewarded for far too long. George Walker is one such musician, and every American should endeavor to learn more about him. Even though his name is spoken more often today, thanks to good faith efforts across the classical music industry to finally reckon with representation, Walker's contributions to this artform should be enumerated regularly and fully. Some stats: Walker started piano lessons at the age of 5; graduated high school at 14; entered Oberlin College that same year and graduated at 18; became the first ever black graduate of the Curtis Institute in 1945 with Artist Diplomas in piano and composition; toured Europe in 1954; won a Pulitzer in 1996; wrote over 90 works during his long life; and is currently among the most performed American composers of any race.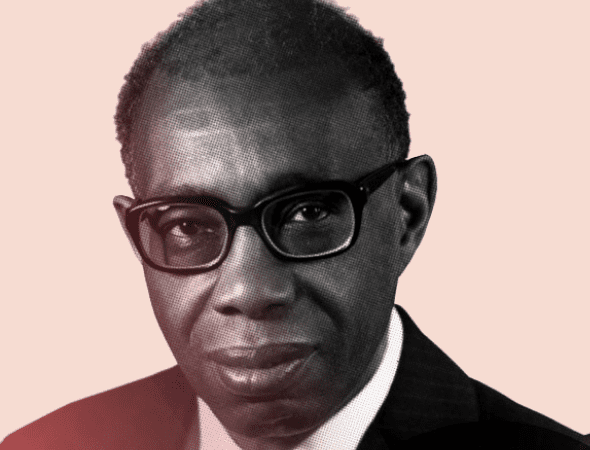 THE HISTORY – "I was taught in more universal terms," stated Walker in an interview for State of the Arts New Jersey in 2012, "not just what is black, or what is American, but simply what has quality." As an unintentional pioneer in a field already centuries old, Walker knew his music would be judged harshly for any perceived lack of seriousness and worked hard to create pieces that could exist independently of expectations based on his heritage. Sprinkled throughout Walker's catalogue of orchestral works are five Sinfonias, the last of the set being the final work he wrote before he died in 2018. Before that, however, came Sinfonia No. 4 in 2012 (which precipitated the interview quoted above). Commissioned by the New Jersey, Pittsburgh, Cincinnati, and National symphonies in celebration of the composer's 90th birthday, Sinfonia No. 4 is subtitled "Strands". This descriptive name refers to the interwoven melodic and thematic threads that course through the work's 11-minute progress. Walker described the piece as "complex, intense and compact" and added that he wanted his Sinfonia No. 4 to be more than an "overture or extended fanfare". To reinforce the music's generally mosaic texture, two spirituals, "There is a Balm in Gilead" and "Roll, Jordan, Roll" are quoted, sometimes in a series of subtle instrumental handoffs. In a different interview, this one not of Walker but about him two years after his death, Sir Simon Rattle described Walker's music as not "avant-garde" but "tough, strong, deeply felt, extraordinarily well put-together and absolutely his own voice." Maestro Rattle was referring specifically to the Sinfonia No. 4 when he made this apt observation in 2020 and his relatively recent awareness of Walker's music mirrors our own. Let's join him and spread the word!
THE WORLD – Elsewhere in 2012, Queen Elizabeth celebrated her diamond jubilee, Hurricane Sandy rocked the US coast, the Transit of Venus occurred, and the Mayan Calendar ended without event.
THE CONNECTION – These concerts represent the Utah Symphony first performances of George Walker's Sinfonia No. 4.
Tags