29 Apr 2022
2022-23 Season Highlights: Madeline Adkins
Masterworks Series: Elgar's Enigma Variations (with Bruch's Scottish Fantasy)
I'm definitely looking forward to performing as the violin soloist in Bruch's Scottish Fantasy! The piece is based on a number of traditional Scottish tunes and has been on my wish list for many years. It's quite virtuosic for the violin, but Bruch doesn't shy away from the soulful melodies either. I'm really enjoying the preparation process because it's an upbeat piece that will make you smile.
With works by Elgar and Scottish composer Helen Grime, this concert will showcase the beauty of the British Isles!
Opera: The (R)evolution of Steve Jobs
The (R)evolution of Steve Jobs will be a fascinating opera production to be a part of. It was premiered just in 2017. Contemporary opera can be eye-opening for people, because it illustrates that opera is a diverse and multi-faceted art form that can tackle virtually any topic relevant to today's audiences. I've played a number of works by Mason Bates in past years, and his rhythmic style and use of technology is quite compelling. I know our audiences, especially those working in the tech industry, will be intrigued by this portrait and exploration of such a monumental figure!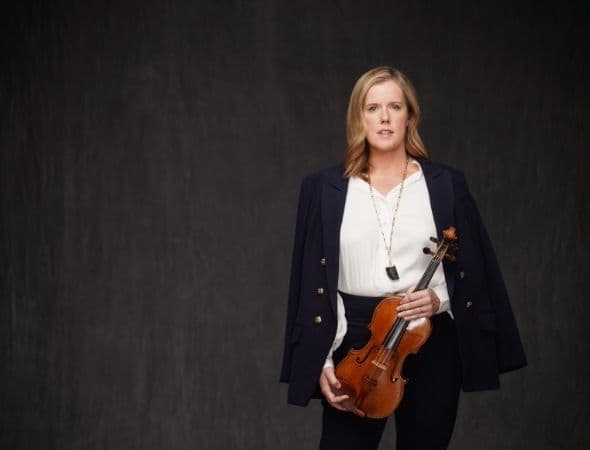 Masterworks Series: Fischer's Farewell: Mahler's Symphony No. 3
Maestro Fischer's last concert is the stunning Third Symphony of Mahler. This work is one I never will tire of playing. From the exhilarating high points to the most tender intimate moments, it is a real journey for us as musicians as well as the audience!
Tags