08 Apr 2022
RACHMANINOFF: Vocalise
by Jeff Counts
Duration: 6 minutes.
THE COMPOSER – SERGEI RACHMANINOFF (1873–1943) – That Rachmaninoff is remembered best today as a virtuoso pianist and a composer of multiple evergreen masterpieces for his chosen instrument is perhaps no surprise. The concertos. The études. The Preludes. These would be load-bearing columns for any legacy. But they are only part of Rachmaninoff's history. He was gifted with one of the purest melodic souls of his or any time, and he also used it to create stunning orchestral scores (including the symphonies, Isle of the Dead, and Symphonic Dances) and a surprising amount of vocal music. In addition to six operas (some completed, some only planned, all sadly forgotten now), Rachmaninoff wrote several choral works and some 80 songs for solo voice.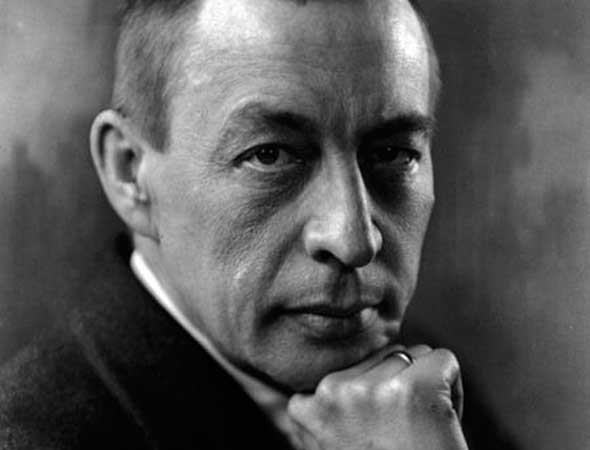 THE HISTORY – 13 of the 14 lieder that make up the Op. 34 set of songs were written in 1912, but the final number was completed three years later in 1915. As the closing part of the set, No. 14 (Vocalise) stands out at first glance for the wordlessness that fueled its eventual ubiquity. In fact, it has been argued that the entirety of Rachmaninoff's gorgeous and lengthy song catalogue would be a standard part of the repertory if not for their Russian language, and the popularity of the culturally neutral Vocalise seems to prove it. Rachmaninoff wrote the song for the star coloratura soprano Antonina Nezhdanova of the Moscow Grand Opera. She initially balked at the lack of text, but the composer convinced her that, in her capable care, the music required no such context and that the single syllable of "Ah" was enough. "What need is there of words," he asked her, "when you will be able to convey everything better and more expressively…by your voice". That smart bit of flattery settled matters and the 1916 premiere was very well received. By then, Rachmaninoff had already converted the piano accompaniment into an orchestral score to be conducted by Serge Koussevitzky. Koussevitzky's connection to the Vocalise goes even further. Thanks to some recent scholarship on the publication history of the song, we now know that the famed maestro (a good friend to the composer and virtuoso string instrumentalist in his own right) performed the Vocalise previously in December of 1915 on the double bass! No recording of that night exists, unfortunately, so it must remain the stuff of letters and legend. We can still enjoy the prophecy of that event, however, as Koussevitzky's rendition predicted the countless arrangements, for nearly every instrument imaginable, that have come since. Rachmaninoff's own orchestral version (without soloist) was penned right after the official premiere.
THE WORLD – Elsewhere in 1915, war raged across Europe, but it was also a year of great art in every discipline. Kafka published his masterpiece The Metamorphosis, Picasso produced his oil on canvas Harlequin, and Sibelius premiered his 5th Symphony.
THE CONNECTION – Utah Symphony last performed Rachmaninoff's Vocalise it in 2019 with Thierry Fischer on the podium.
Tags