31 Oct 2022
SALIERI: Prima la musica poi le parole (First the music and then the word)
by Jeff Counts
THE COMPOSER – ANTONIO SALIERI (1750-1825) – Ask any reasonably-informed person who Salieri was, and they will say "didn't he kill Mozart?" If we choose to be simplistic about it, we could blame this response solely on Miloš Forman's 1984 film Amadeus with F. Murray Abraham's award-winning portrayal of Wolfgang's supposed rival and possible poisoner. But the impulse goes back much further than that. Salieri himself had to endure the murder rumors just before he died in 1825, and Pushkin wrote a play about it five years later. Rimsky-Korsakov made good use of the myth in 1897, as did British playwright Peter Shaffer, who updated and modernized Pushkin's idea in 1979. From there, after a century and a half of patient barrel aging, we got Miloš.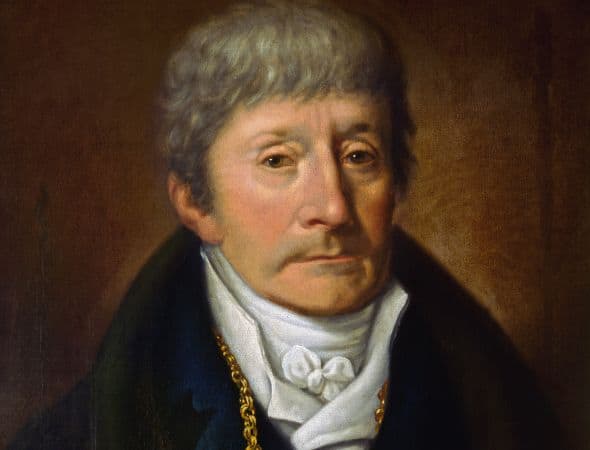 THE HISTORY – What little fuel does exist for the flames of this controversy comes from Mozart's letters, which allude to a certain amount of frustration over Salieri's stature and success but offer no reason to believe their relationship was anything other than one of professionally proximate competitors. In fact, a 2015 discovery of a brief cantata co-written by the two composers and another man called Cornetti aims this tale of supposed backstabbery in an entirely different direction, one of cordiality and (dare we say) respect. Salieri was a prolific creator of vocal music during his career. He wrote 45 operas in both the Italian and French styles and left behind a huge catalogue of cantatas, oratorios, and church music.
As a man steeped in the traditions of musical drama, Salieri surely had opinions about what was more important in that realm, the music or the drama. His operetta Prima la musica poi le parole (literally, First the Music, Then the Words) was, in fact, a meta-narrative about backstage life at an opera house, in which the very nature of the art form was under humorous scrutiny. Richard Strauss would take up the same question in 1941 with his "opera about opera" Capriccio. Prima was "commissioned" by Emperor Joseph II for an exclusive party at his Schönbrunn Palace in 1786, and it was not the only command performance at that event. Two stages were prepared at either end of the Palace Orangerie for the contrasting works demanded by the Emperor. On one side was Salieri's Prima la musica, while on the other was a piece called Der Schauspieldirektor (The Impresario) by, you guessed it, Mozart. Mozart's piece was an expert parody of opera life too, but Salieri's was the better received on the day. By all accounts, Salieri deserved the praise, though the benefits offered by his reputation at court cannot be lightly considered in the accounting. He was a highly skilled, highly successful artist, but if not for Pushkin's and Rimsky-Korsakov's and Forman's stretched truths, we might not know him at all today.
THE WORLD – Elsewhere in 1786, the city of Reykjavik was founded, Mont Blanc was climbed for the first time, and American frontiersman Davy Crockett was born.
THE CONNECTION – This is the first Utah Symphony performance of the Sinfonia from Salieri's operetta Prima la musica poi le parole.
Tags