06 Oct 2022
TCHAIKOVSKY: Symphony No. 5
by Jeff Counts
THE COMPOSER – PIOTR ILYICH TCHAIKOVSKY (1840-1893) – Like most of the snapshot moments of Tchaikovsky's life (and so many other of our most beloved composers it seems), the year 1888 could be accurately remembered for either its professional successes or its personal setbacks. He was awarded a lifetime pension that year by Alexander III and was enjoying recognition across the musical map, but he was also reeling from the loss of his friend Nikolai Kondratiev and what he considered his own "final illness." Expecting the end to come at any moment during these up and down times, Tchaikovsky had drafted his will two years earlier. New triumphs were just around the corner, in America no less, but there was no telling him that.
THE HISTORY – Though 11 years separate the 4th and 5th Symphonies, Tchaikovsky was by no means idle during that stretch in his orchestral pursuits as a composer. He wrote a few thrilling suites (of which two could have been rightly called a symphony) and the unnumbered Manfred Symphony. As his official return to the form, the 5th Symphony was not as explicitly "programmatic" as the 4th, though many have tried to pin similar notes to its coat. The impulse was not wholly without reason or possible evidence. It still isn't. Tchaikovsky's own notes on early sketches of the new symphony speak of a "complete resignation before fate" and "the predestination of Providence." He also wrote of "reproaches against XXX" and asked whether or not he should "throw [himself] into the embraces of faith?" These are tantalizing fragments of thought, real ones, and they almost match the mood of the symphony's opening movement. The mention of "fate," whether in the Beethovian sense or something much more personal, surely needs no introduction as a lifelong obsession of Tchaikovsky's. But what in the world was "XXX?" Tchaikovsky's diaries contain the frequent use of codes like "X" and "Z" when he wished to be coy about something, but the hidden subjects (homosexuality? gambling addiction? something else?) represented by these sterile designations have never left the realm of theory. In the end, he might well have had a narrative in mind for Symphony No. 5 but simply abandoned it. "A wonderful programme," his notes on the sketch also stated, "if only it could be fulfilled." Perhaps it couldn't be. Regardless, the music does not believably match the suppositions. There is far too much conquering will (and too little resignation) in the score to see it as a journey past Tchaikovsky's many personal demons, before which he was not done cowering in 1888.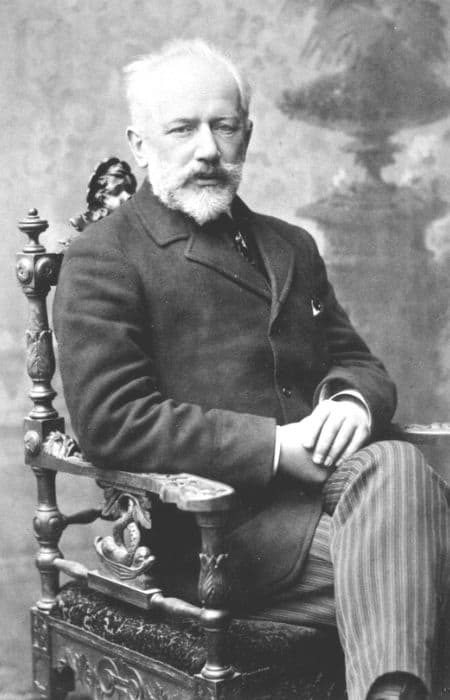 THE WORLD – Elsewhere in 1888, Wilhelm II was crowned German Emperor, Jack the Ripper was terrorizing London, Louisa May Alcott died of a stroke, and Vincent Van Gogh famously removed a portion of his ear.
THE CONNECTION – Tchaikovsky's 5th was last performed by the Utah Symphony on the Masterworks Series in 2016. Thierry Fischer conducted.
Tags