02 Feb 2023
BERG: Lyric Suite
by Jeff Counts
THE COMPOSER – ALBAN BERG (1885–1935) – For a composer whose catalogue of works was relatively slim at the time of his passing, Berg managed to make a surprisingly meaningful impact on music history. Pieces like Wozzeck, Lulu, the Violin Concerto, and the Piano Sonata not only remain in the common repertory today, they continue to influence a deeper conversation about the legacy of 20th-century composition. Berg was never fully classifiable as either avant-garde or retrograde and, not being terribly prolific, he did not enjoy the same level of early public success as the elite Viennese company he kept. But thanks to Wozzeck, that began to change in the mid 1920s. People started to notice him then, and to remark on the highly personal way he approached the formal innovations of the era.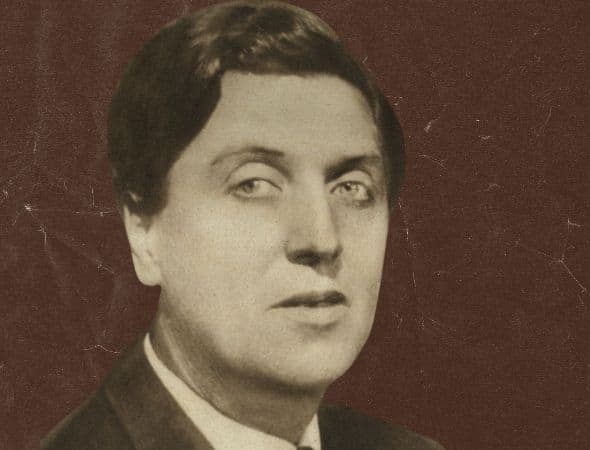 THE HISTORY – Alban Berg's use of the 12-tone technique (in which every note in the chromatic scale gets equal melodic weight and are often not repeated until all have sounded) was generally less abstract than his teacher Arnold Schoenberg. Berg was interested in overlaying occasional tonal comforts onto the supposedly random, purely atonal system and the Violin Concerto is a great example of this practice, with its sequence of gently rising thirds. He was also prone to encoding messages into his scores and both impulses, the serial and the secret, found a home in the Lyric Suite for string quartet from 1926. The year before, Berg had traveled to Prague to hear a selection of orchestral excerpts from Wozzeck and stayed at the home of Herbert and Hanna Fuchs-Robettin. Berg had been introduced to the couple by Alma Mahler (who would eventually marry Hanna's brother Franz Werfel) and the composer was instantly taken with Mrs. Fuchs-Robettin. Alban and Hanna indulged in a brief but intoxicating love affair that, by most accounts, remained hidden from public knowledge for the next 50 years. What gave it away at last? Berg did, from the beyond. Embedded throughout the score are cyphers and references to his time with Hanna that include their initials (A.B. and H.F. transliterated into musical language as A. B-flat. and B.F.), various numerological permutations of 23 (the number of letters in his full name) and 10 (the number in hers), the superimposed text of the Baudelaire poem "De profundis clamavi" and the ultimate sonic signal for forbidden romance, the Tristan chord from Wagner's opera. The Lyric Suite was an instant hit, even though nobody yet knew its illicit extra-musical content, and Berg's publisher sought to capitalize on its popularity by asking the composer to rearrange three of the movements (2-4) for string orchestra in 1927.
THE WORLD – Elsewhere in 1927, Fritz Lang's Metropolis had its premiere, the Harlem Globetrotters had their road debut, Babe Ruth had his 60-homerun season, the Freedom Bridge opened in Canada, and Heisenberg formulated his Uncertainty Principle.
THE CONNECTION – This marks the Utah Symphony debut of Three Pieces from Berg's Lyric Suite
Tags