27 Apr 2023
R. STRAUSS: Suite from Der Rosenkavalier
by Jeff Counts
THE COMPOSER – RICHARD STRAUSS (1864-1949) – By 1909, Strauss had securely established himself as a bona fide modernist thanks to the deadly operatic sisters Salome and Elektra. Salome had already shocked the world in 1906 with its scandalous disruption of the operatic status quo (it was immediately banned in Austrian and English houses) when Elektra followed as confirmation that something subversive and special was afoot in the German-language stage music. Celebrated Austrian author Hugo von Hofmannsthal had adapted the German dramatic version of Elektra in 1903 and the operatic treatment he worked on with Strauss in 1909 was the beginning of an important friendship. But, after so much blood and fire, where would Strauss go next?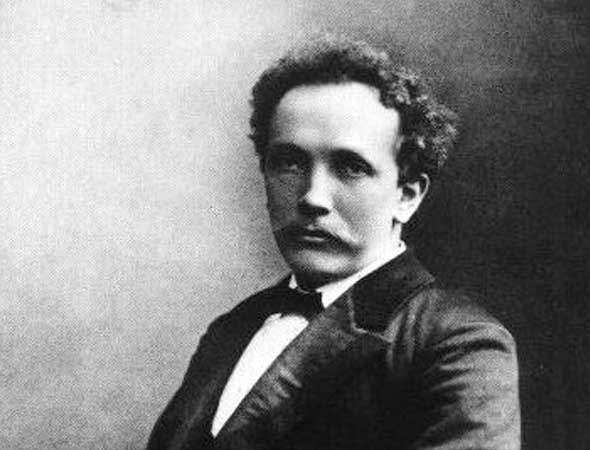 THE HISTORY – There would be no third sister. Strauss had apparently walked a bit too far down the avant garde path for his own comfort. After the lurid darkness of his back-to-back contemporary masterpieces, the composer was ready to look to music history's past, not its future, for inspiration. For their second collaboration, Strauss asked Hofmannsthal to consider the more civilized possibilities of an 18th century comedy a la Mozart. Salome and Elektra had essentially been plays set to music, but for his next opera Strauss was determined to co-create a libretto from scratch. The highly literary and successful Der Rosenkavalier (1911) was the result. In terms of structure and style, Rosenkavalier was different from the previous two operas in in almost every possible way. It was cast in the customary three acts and employed a much more conventional musical language that even included waltzes, an out-of-fashion reminder of simpler times. It was all designed to fit the plot, which was in fact a wonderful echo of the traditional Mozartean farce set in the golden age of Viennese high society, filled to its limits with courtly intrigue, amorous entanglements and cross-dressing hijinks. It arguably remains the most popular of Strauss' operas and is certainly the best loved of the Hofmannsthal partnerships. Strauss was initially reluctant to excerpt a suite from the score, even though parts of it (the waltzes in particular) seemed perfect for concert performance. After first working with Hofmannsthal on an ultimately unsuccessful film version in 1925 and later creating his own waltz sequences, Strauss finally consented to a suite of key moments from the opera in 1945. The six movements make no attempt to trace linear highlights of the story as Strauss' selected scenes were not assembled with regard for narrative legibility, but they hold together quite nicely as a compact and musically sensible concert experience.
THE WORLD – Elsewhere in 1911, George V was crowned King of England in 1911, the Mona Lisa was stolen by a Louvre employee, Machu Picchu was rediscovered by Hiram Bingham and Norwegian explorer Roald Amundsen reached the South Pole.
THE CONNECTION – The Rosenkavalier Suite has been programmed rarely on the Utah Symphony Masterworks Series, but it was performed as recently as 2019 under Xian Zhang.
Tags