27 Apr 2023
RACHMANINOFF: The Isle of the Dead
by Jeff Counts
THE COMPOSER – SERGEI RACHMANINOFF (1873-1943) – From 1890 until his final departure from Russia in 1917, Rachmaninoff spent his summers at a bucolic estate called Ivanovka in the Tambov Oblast (region) 450 kilometers southeast of Moscow. It was the country home of his aristocratic relatives, the Satin family, and the composer wrote many important works (Symphony No. 2 and Piano Concerto No. 3 among them) while in residence there. As political unrest continued to fester in Russia during the first decade of the 20th century, Rachmaninoff found the Ivanovka sojourns more necessary than ever. In fact, after moving to Dresden in 1906 to briefly escape the turmoil, the summer retreats in the Tambov were his only connection to Russia for three years.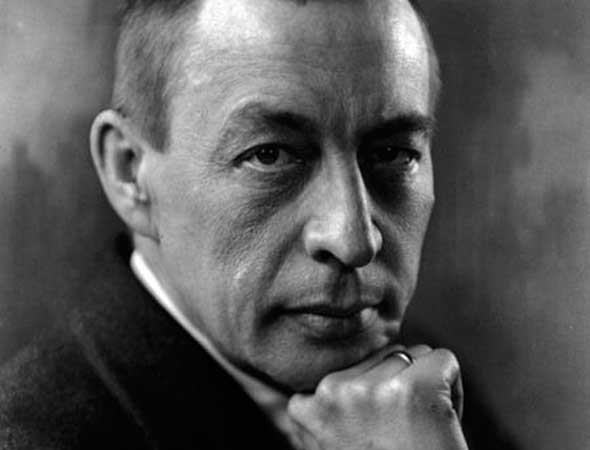 THE HISTORY – Rachmaninoff was in Paris in 1907 for a performance of his 2nd Piano Concerto. While there he had occasion to see a black-and-white reproduction of Arnold Böcklin's painting Die Toteninsel (The Isle of the Dead). The Swiss symbolist artist had died just six years before and his work, especially The Isle of the Dead, was in vogue throughout Central Europe. Vladimir Nabokov wrote in 1936 that prints of the painting could be "found in every Berlin home" during the first years of the 20th century, and Böcklin had certainly made the most of its popularity and effectiveness by creating no less than six versions between 1880 and 1901. Every version depicts a semi-circle of imposing rocks as seen from across an expanse of still, dark water. The partial ring of spires surrounds a stand of cypress trees and a low stone water gate. Approaching from just left of center is a small boat with a seated oarsman and a standing, white-robed figure. With them is the simple coffin they must deliver to the tombs. The colors Böcklin used in each version of his "dream image" are muted but significant. We don't know which iteration Rachmaninoff saw reproduced in Paris, only that it was rendered without the artist's original palette. The composer was immediately and powerfully moved by what he saw, with the music for his own Isle of the Dead coming in an unbidden rush. "It came up within in me," he said, "was entertained, written down." Not right way, it turned out, but soon enough. He began work on it during one of his Ivanovka visits and completed the score in Dresden in 1909. Interestingly, Rachmaninoff was able to view the fifth version of Die Toteninsel later in Leipzig and admitted that the color threw him off. "I like it in black and white," he said, adding that if he had seen it as Böcklin intended back in 1907, he probably would not have felt so compelled to write his highly dramatic tribute piece.
THE WORLD – Elsewhere in 1909, the city of Tel Aviv was founded, Joan of Arc was beatified by Rome, Ernest Shackleton claimed the South Magnetic Pole and British Petroleum had its beginnings as the Anglo-Persian Oil Company.
THE CONNECTION – Rachmaninoff's Isle of the Dead has not been programmed on a Utah Symphony Masterworks concert since 2008.  Keith Lockhart was on the podium.
Tags