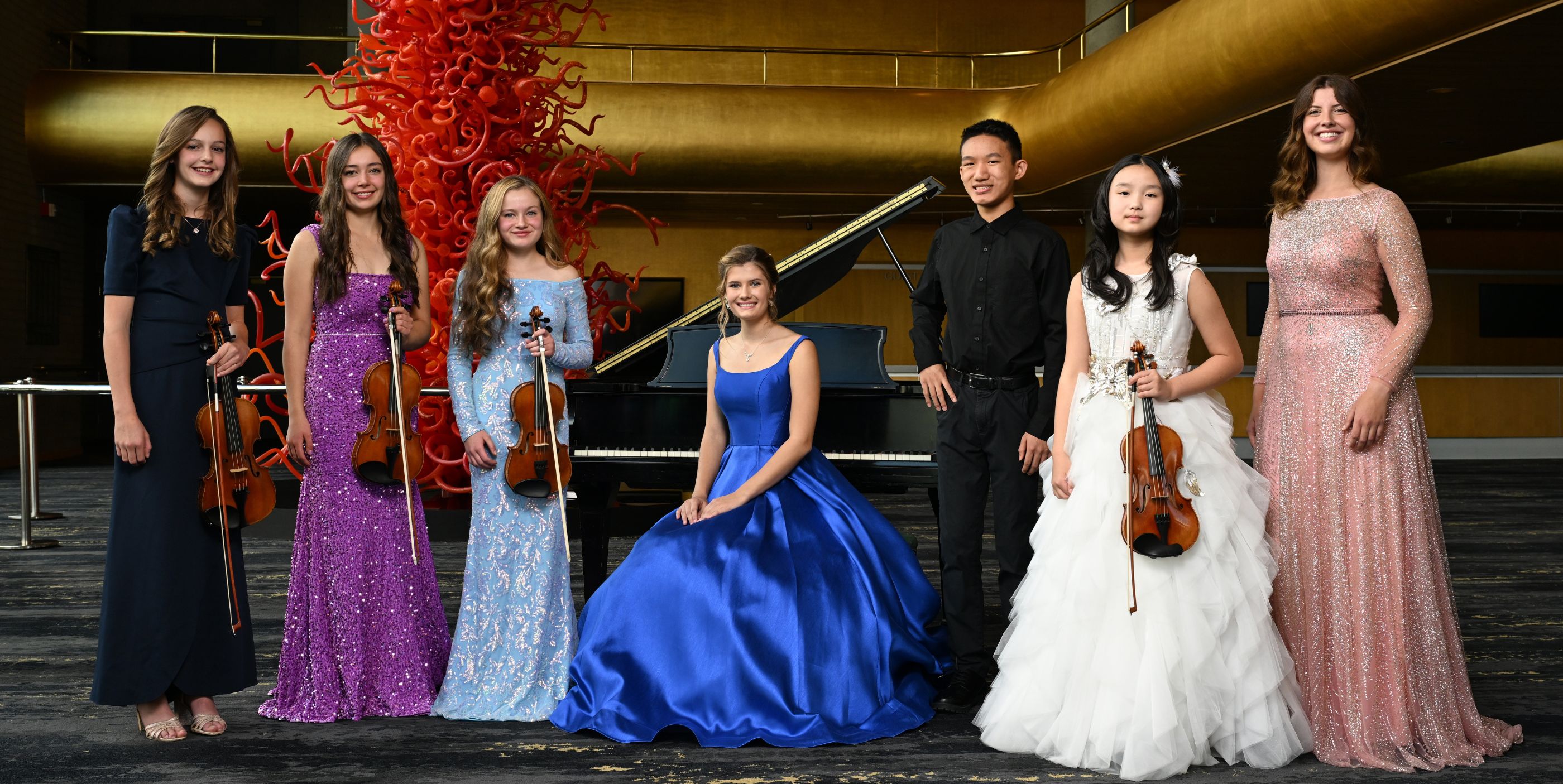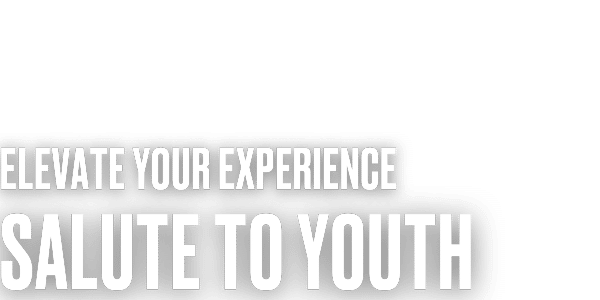 PROGRAM
GRIEG: Piano concerto in A minor, 1st movement—Maya Marsh
LISZT: Concerto No. 1 in Eb Major, 1st movement—Alvin Gao
BACH: Violin Concerto in A minor, Allegro Moderato—Sophie Wilkes
MENDELSSOHN: Violin Concerto in E minor, 3rd movement—Alina Baron
MARK O'CONNOR: Double Violin Concerto, 1. Swing—Sarah Kendell and Ezekiel Sokoloff
INTERMISSION
BRUCH: Violin Concerto, No. 1 in G minor, 3rd movement—Whitney Baron
DONIZETTI: "O mio Fernando" from La Favorita—Anne Turner
LALO: Symphonie Espagnole, 5th movement—Deann Huang
SARASATE: Navarra for Two Violins—Alina Baron and Whitney Baron
---
ARTISTS
Maya Marsh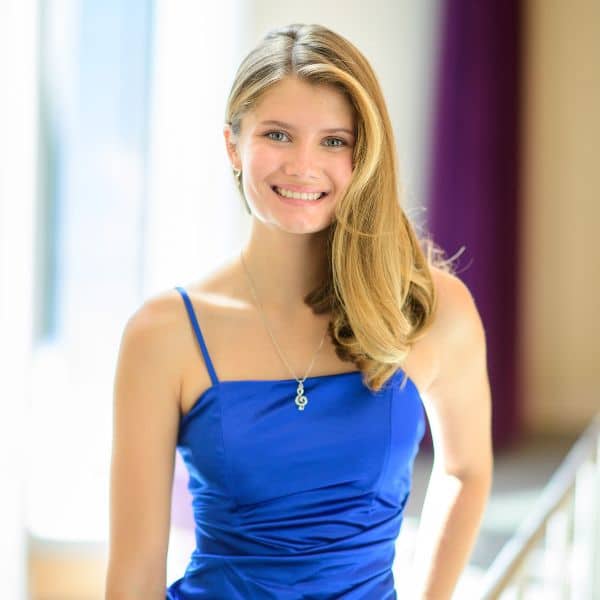 Maya Marsh (16) attends West High School and studies piano with Dr. Kimi Kawashima of Westminster University. Maya's musical accolades include first place finishes at the 2022 Salt Lake Piano Competition, the 2021 Charleston International Music Competition, the 2020 Utah Paderewski Piano Competition, and the Utah Symphony Youth Guild competition from 2018-2023. She regularly performs in and accompanies musicians in competitions and concerts, including the 2022 Sterling Scholar in Music Performance. She has participated in masterclasses with various notable professors and concert pianists, including Dr. Tomaz Petrač of the University of Ljubljana Music Conservatory at the 2021 International Summer Music School, Joyce Yang, and Bruce Brubaker. Maya teaches young pianists in her own studio, serves on the Utah Attorney General's Youth Advisory Committee, volunteers at Salt Lake Peer Court and Utah Symphony, and chairs the National Music Honors Society at her school. She loves to travel and spend time with friends.
---
Alvin Gao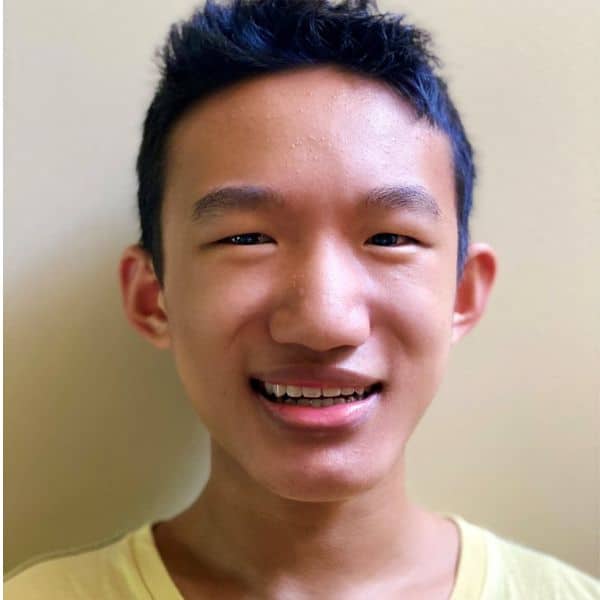 Alvin Gao (13) is a full scholarship student at the Gifted Music School Conservatory where he studies under Dr. Vera Oussetskaia Watanabe. He is also the recipient of the inaugural Vera Piano Scholarship, which is awarded towards the tuition of his private lessons. Alvin began piano studies at the age of five, and his previous teachers include Gary Amano, Luke Hancock, and Tonya Pruhs. A recipient of many awards, Alvin has been selected as a winner of the Utah Symphony Guild Recital Auditions, has received first place at the USU Piano Festival and Salt Lake Piano Competition, and has placed in the UMTA Concerto Competition and Charleston International Music Competition. Alvin was also recently selected to participate in the Summer Piano Seminar at the Colburn School. Currently an 8th grader at Midvale Middle School, Alvin has a wide array of interests that include aerospace industry and computer programming. When not practicing or studying, he enjoys baseball, badminton, archery, and percussion.
---
Sophie Wilkes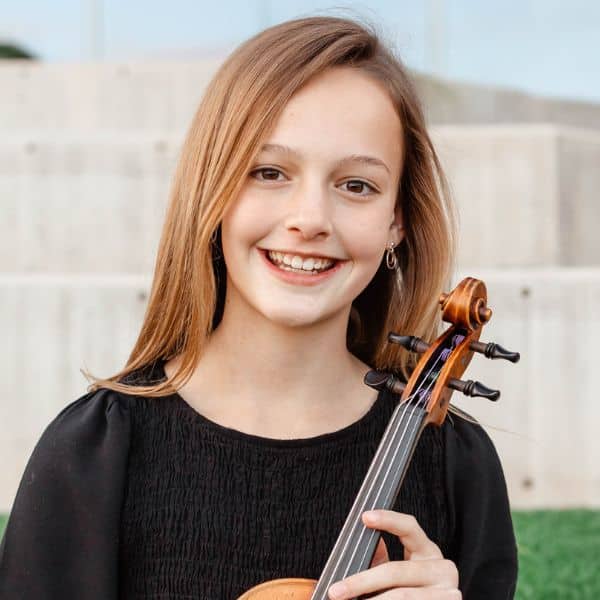 Sophie Wilkes (12) is from St. George, Utah. She currently studies violin and viola with Kirsten Candland, violin with Jenny Oaks Baker, and viola with Jason Bonham. Sophie began playing violin with Kristy Duncan when she was five years old. This year, Sophie was concertmaster for the Utah All-State Junior High Orchestra. She was a finalist and division winner for the Southwest Symphony Youth Concerto Competition in 2021 and 2022 and finalist in the 2022 Utah ASTA Solo Competition. Sophie is a member of the Zion Youth Symphony Orchestra.
---
Alina Baron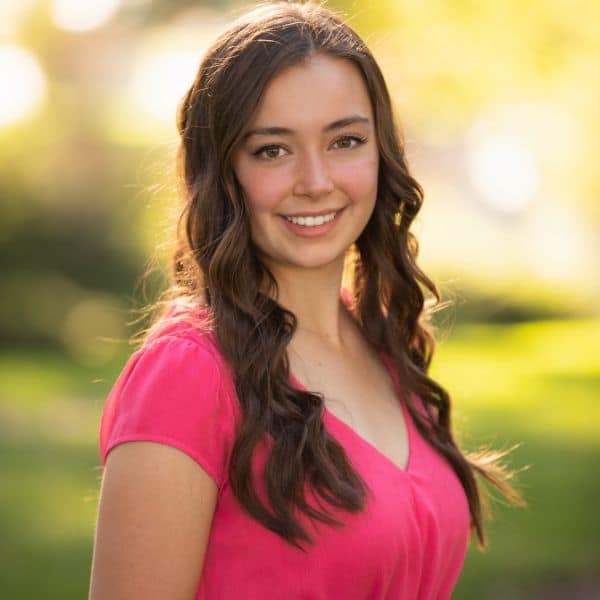 Alina Baron (18) began her musical journey at the age of three. She has soloed with the Utah Symphony, Timpanogos Symphony Orchestra, Utah Valley Symphony, Utah Philharmonic Orchestra, and at many other events, such as Tanglewood Music Festival. As a passionate violin soloist, she has won many competitions. She is a dynamic orchestra and chamber member and was a delighted participant in the 2022 Side-by-Side with Utah Symphony. Her most recent teachers are Leonard Braus and Chandelle Fairbanks. She plans to attend a music conservatory for her master's degree in violin performance after studying at the University of Utah for her bachelor's. In her free time, she enjoys being with family and friends, hiking, biking, playing games, attending concerts, and playing with her puppy. As a young girl, Alina developed a great admiration for the Utah Symphony. She is delighted to solo with them!
---
Sarah Kendell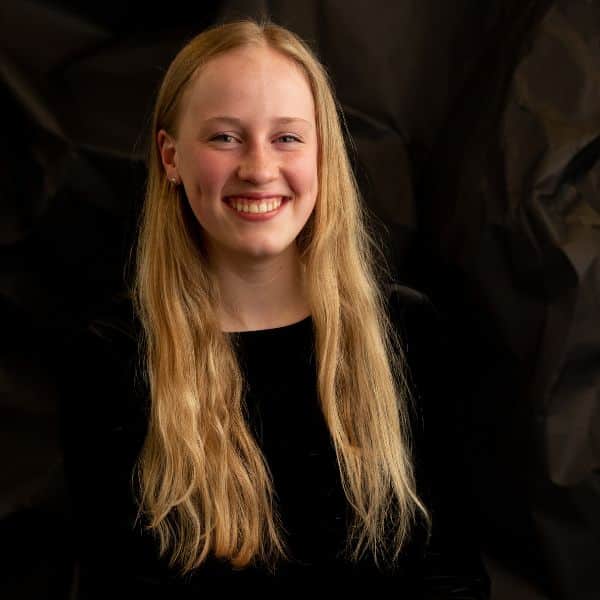 Sarah Kendell (18) is thrilled to be returning to the Abravanel stage for her third Salute to Youth performance. She began playing the violin at age five, and is grateful for loving and inspiring teachers who have guided her for the past 13 years: Melissa Thatcher, Debbie Moench, Corine Hart and Eugene Watanabe. She recently graduated from the Gifted Music School where she was a recipient of the Starling Scholarship. Sarah's solo accomplishments include first prize in the 2020 Utah ASTA State Solo Competition, and winner of the 2018 Utah Philharmonic Concerto Competition. She is passionate about chamber music, and has been a member of the Gloria Quartet, which received first prize in the 2021 Utah ASTA Chamber Competition and progressed to the semi-final rounds of the Coltman Chamber Music Competition and the Fischoff International Competition. A recent graduate of Skyline High School, Sarah is attending Stanford University where she plans on studying human biology and music.
---
Ezekiel Sokoloff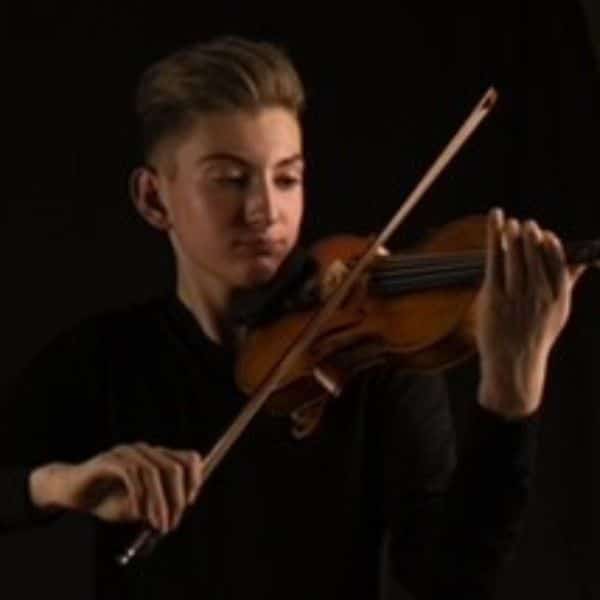 Ezekiel Sokoloff (18) is currently a freshman studying at the San Francisco Conservatory of Music with Simon James. Formally, he was a student at the Gifted Music School in Salt Lake City. Zeke is a 2023 YoungArts Finalist, and has won first prize in several national and international competitions including: MTNA Junior Division, Ronald Sachs International Strings Competition, Chicago Young Artists Concerto Competition, Vancouver International Music Competition and the Enkor Music Competition. This summer he had the opportunity to perform with the Vienna Opera Ball Orchestra at the Konzerthaus as part of PBS Classicalia. This is Zeke's third performance with the Utah Symphony and he is thrilled to share it with his good friend, Sarah Kendell.
---
Whitney Baron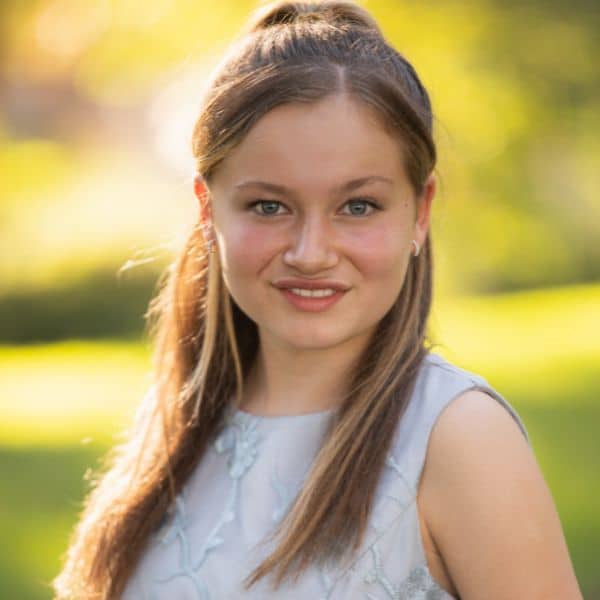 Whitney Baron (14) would get excited whenever she heard a violin performance as a baby. She eventually started formal violin lessons at the age of 3 and her current violin teacher is Chandelle Fairbanks. Whitney graduated from the Suzuki Method in 2020. She won the 2023 UMTA competition, the 2022 MTNA competition, the Young Artists Competition in 2022 and 2020, Aspiring Musician Competition 2021, and others. She is a fiery performer who has soloed with Timpanogos Symphony Orchestra, Utah Philharmonic Orchestra, Utah Valley Symphony and is concertmaster of the Lyceum Philharmonic Orchestra. At Federation and Festival, she receives Superior marks. She has attended summer music camps such as Fry Street Music Festival, Interlochen Arts Camp, and Lyceum Music Festival. She enjoys soccer, piano, hiking, kickboxing, and trying new things. Whitney has attended Utah Symphony concerts her entire life. She is honored to solo with them!
---
Anne Turner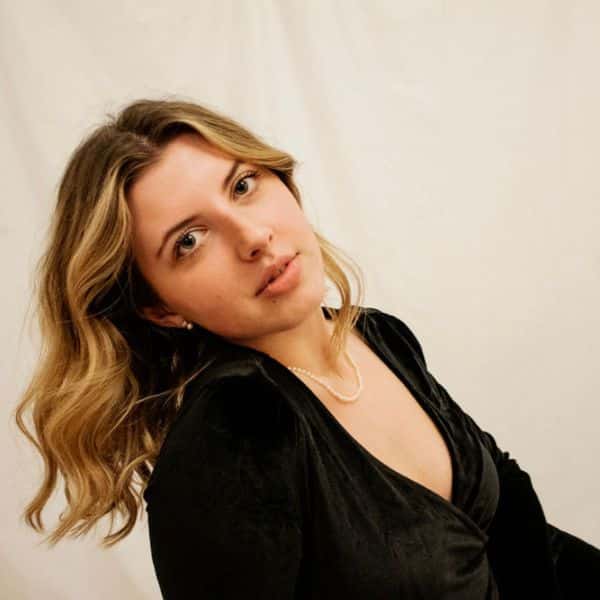 Anne Turner (21) is a passionate mezzo-soprano currently earning her Bachelor's in Vocal Performance under Carol Ann Modesitt at Southern Utah University. While attending Ronald Reagan High School in San Antonio, Texas, she placed in the top three chairs two years in a row through the Teachers Music Educators Association (TMEA) AllState Mixed Choir. Last year she advanced to the national level of the National Association of Teachers and Singing (NATS) in the Classical Music division. She also received the 'Best Performer' Thunderbird Award in the Spring of 2023 from Southern Utah University. Anne had developed a love of opera over the past few years, and through SUU has debuted the role of Zita in Puccini's Gianni Schicchi, portrayed Angelica in Puccini's Suor Angelica, Zelda in Ghosts of Gatsby by Evan Mack and Joshua McGuire, and is very excited to be playing the title role of Bizet's Carmen this upcoming spring!
---
Deann Huang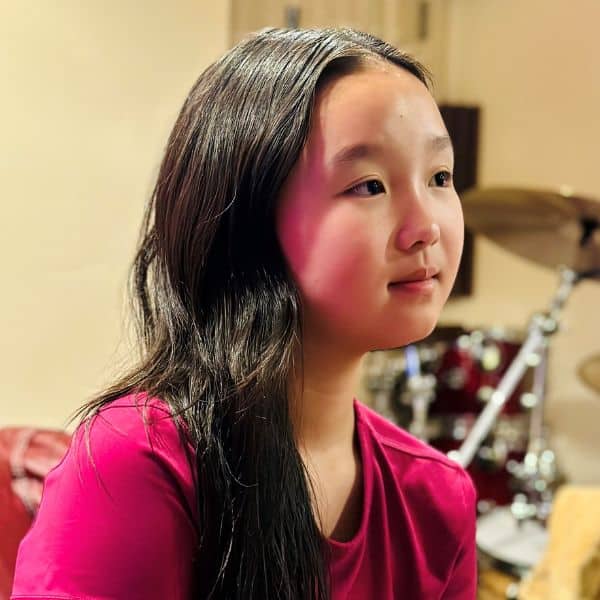 Deann Huang (12) is a full-scholarship student at the Gifted Music School and studies with Eugene Watanabe. Deann is also the recipient of the prestigious Dorothy Starling Scholarship. Deann previously studied with Deborah Moench. Deann started learning violin at age four and won second place at the 2016 American Protégé Competition when she was five. She is a two-time prize winner of the Utah Music Teachers Association's 8-11 year-old violin concerto group and has also been a winner of the Chicago International Music Competition, the American Classical Young Musician Award, and the Utah Symphony Youth Guild Recital Auditions. She has performed in masterclasses with violinists Midori Goto, Hilary Hahn, William Hagen, Simon James, Robert Lipsett, Randall Goosby, Ian Swensen, David Halen and Danielle Belen. Deann is a 7th-grade student at Rowland Hall Middle School. Besides music, she loves painting, reading, writing novels, riding roller coasters, and spending time with her friends and family.
---
NEWS AND MORE