MASTERWORKS SERIES
Sponsored by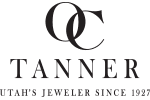 Join the Utah Symphony family of music lovers!
Subscribe and lock in your seats for these exciting events:
THIERRY FISCHER'S THIRTEENTH SEASON AS MUSIC DIRECTOR
Thierry Fischer conducts nine weeks of performances including Tchaikovsky's Violin Concerto, Rachmaninoff's "Symphonic Dances," John Adams' "Slonimsky's Earbox," Stravinsky's "The Fairy's Kiss" and Haydn's Symphony No. 11, among others.
"Soundscapes" highlights music inspired by landscapes and nature, including movements from Olivier Messiaen's southern Utah-inspired "Des canyons aux étoiles," Nathan Lincoln de Cusatis' "The Maze" violin concerto and Arlene Sierra's "Nature Symphony" and "Bird Symphony."
INTERNATIONALLY ACCLAIMED GUEST ARTISTS
Three-time Grammy Award-winning violinist Hilary Hahn performs works by Brahms, Ginastera and Sarasate as Artist-in-Association.
Andrei Korobeinikov, Inmo Yang, Benjamin Grosvenor, Daniel Lozakovich and Anthony McGill make their Utah Symphony debuts.
Stephen Hough, Vadim Gluzman, Ingrid Fliter, Joyce Yang, Louis Schwizgebel, Augustin Hadelich, Steven Osborne and Veronika Eberle return as soloists.
COMMISSIONS AND PREMIERES
World premiere of Composer-in-Association and Latin Grammy Award-nominee Arlene Sierra's "Bird Symphony," commissioned by the Utah Symphony, and the U.S. debuts of her works "Aquilo" and "Nature Symphony."
U.S. premiere of Brazilian composer Paulo Costa Lima's "Ojí – Storm and Drive."
Western U.S. premiere of Nathan Lincoln de Cusatis' "The Maze" for Violin and Orchestra, commissioned and performed by Concertmaster Madeline Adkins.
Utah Symphony first-time performances of Igor Stravinsky's "The Fairy's Kiss," Nino Rota's suite from "La strada," George Walker's Sinfonia No. 4 "Strands," John Adams' "Slonimsky's Earbox," Gabriela Lena Frank's "Escaramuza," Carlos Chávez' orchestration of Dietrich Buxtehude's "Chaconne," Alberto Ginastera's Violin Concerto and Carl Nielsen's Clarinet Concerto.
EXCEPTIONAL GUEST CONDUCTORS
Eight visiting conductors make their Utah Symphony Masterworks Series debuts: Enrique Mazzola, Rune Bergmann, Shiyeon Sung, Case Scaglione, Robert Trevino, Francesco Lecce-Chong, Tito Muñoz and Eivind Gullberg Jensen. Utah Symphony welcomes back guest conductor David Robertson.
SERIES SUBSCRIPTION PACKAGES
FULL SEASON – 18 CONCERTS
HALF SEASON – 9 CONCERTS
MINI SEASON – 6 CONCERTS
---
SINGLE CONCERT TICKETS
Single tickets for the 2021-22 season go on sale June 15, 2021. Visit the details page for each event for more information.