MASTERWORKS SERIES
Sponsored by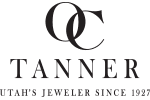 Join the Utah Symphony family of music lovers!
Subscribe and lock in your seats for these exciting events:
BEETHOVEN 2020 – 5 PIANO CONCERTOS – "ODE TO JOY" 
Join us this season for a celebration of Beethoven's 250th Birthday. Add some Beethoven to your life this season.
ARLENE SIERRA – COMPOSER IN ASSOCIATION
We are thrilled to have one of America's most beloved composers join us this season as Composer In Association. Hear Sierra's original works in 3 different Masterworks performances this season.
EMMANUEL PAHUD – ARTIST IN ASSOCIATION
Internationally renowned flautist Emmanuel Pahud will be joining us this season as Artist in Association. Signing with EMI Classics in 1996, Emmanuel Pahud is the only flautist in the world to have a solo recording contract.
SERIES SUBSCRIPTION PACKAGES
FULL SEASON – 18 CONCERTS
HALF SEASON – 9 CONCERTS
MINI SEASON – 6 CONCERTS
---
SINGLE CONCERT TICKETS
Single tickets for the 2020-21 season go on sale this fall. Visit the details page for each event for more information.