MASTERWORKS SERIES
Sponsored by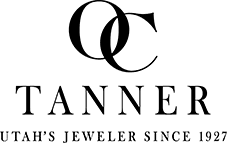 Thierry Fischer's lineup is going to make for one emotional season at the Utah Symphony. Feel it for yourself when you subscribe to our Masterworks Series.
Subscribe and lock in your seats for these exciting events:
An out-of-this world celebration opening night celebration, culminating with Holst's The Planets.
The kick-off to Beethoven's 250th Birthday bash. This season includes four of his symphonies and many others of his works.
Two Rachmaninoff Piano favorites, Rhapsody on a Theme of Paganini performed by Lukáš Vondrácek and Piano Concerto No. 3 featuring Boris Giltburg.
Audience favorite Carmina Burana, featuring the Utah Symphony Chorus and an exciting lineup of guest singers.
Kevin Cole returns for a mostly-Gershwin program featuring Rhapsody in Blue
Opera superstar Isabel Leonard performs an evening of Mozart arias.
Tchaikovsky's Violin Concerto with Karen Gomyo has been hailed by the Chicago Tribune as "A first-rate artist of real musical command, vitality, brilliance and intensity".
Hear all 12 movements of Messiaen's Des canyons aux étoiles, paired with nature-inspired works by Beethoven, Holst, Respighi, and other composers combined with projected imagery produced in collaboration with local organizations.
Andrew Norman returns to join us as Composer in Association for performances of Spiral, Unstuck, and Sacred Geometry.
SERIES SUBSCRIPTION PACKAGES
FULL SEASON – 18 CONCERTS
HALF SEASON – 9 CONCERTS
MINI SEASON – 6 CONCERTS
---
SINGLE CONCERT TICKETS
Single tickets for the 2019-20 season go on sale starting June 14, 2019. Visit the details page for each event for more information.