Ingrid Fliter plays Beethoven & Chopin (Streaming 11/19-12/19/20)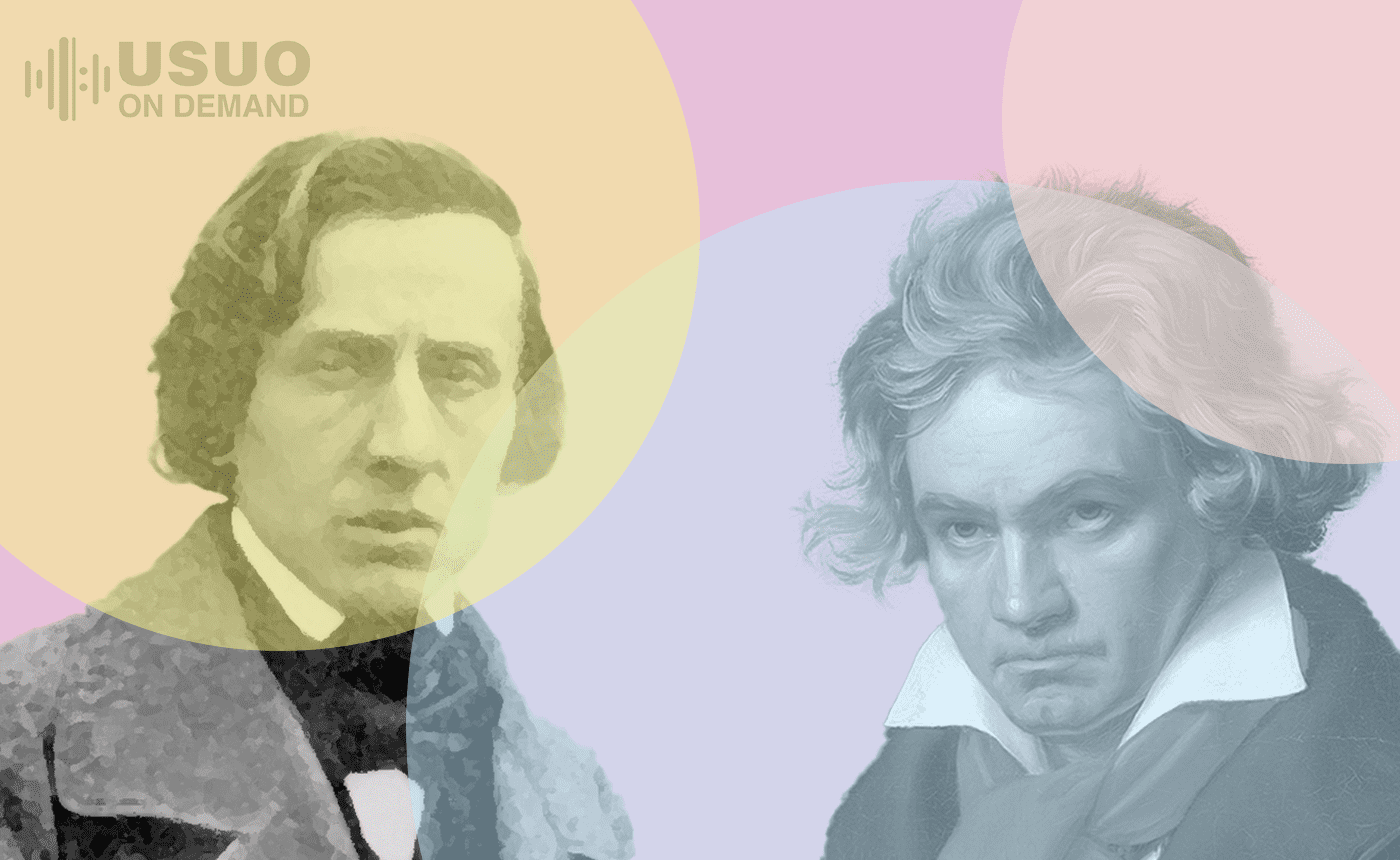 OVERVIEW
In our second virtual recital this season, Pianist Ingrid Fliter delivers a program of Beethoven and Chopin.
Beethoven's Sonata Op. 31, No. 3, often called "The Hunt" is notable for not having a slow movement. Op. 31 no. 3 shows a lighter side of Beethoven. Beethoven and his music is often held with a near-divine reverence, and it's often a stretch to see him as a human being. In this work he shows his ability to laugh as well as weep. This sonata represents his good sense of happiness and humor.
Beethoven's Sonata Op. 31, No. 2, subtitled "Tempest," is a change of scenery from the lighter No. 3. Beethoven clearly valued this type of contrast (the urgent Symphony 5 followed by the Pastoral sixth symphony, and the playful 8th symphony followed by the massive 9th).
The Chopin Nocturnes offer a rich array of depth of emotion for both the performer and the listener. Nocturne in C-Sharp Minor was written for Frederic's sister and wasn't published until well after his death. It is sometimes referred to as the "Reminiscence" Nocturne.
Also published posthumously (and against his wishes) Chopin's Fantaisie-Impromptu has become a beloved test piece in the modern-day pianist's repertoire and remains one of his most popular compositions today, appearing in several television and movie scores.
The three Chopin Waltzes show the composer's mastery of the style and the spectrum of colors and moods the piano is capable of. Waltz No.1, the Minute Waltz, draws upon Chopin's inspiration while watching a small dog chase its tail. Waltz No. 2 from Op 64 has a more melancholy mood. The third waltz, Op. 18 is Chopin's first published waltz. The many dance themes and elegant mood earn the given title of Grande Valse Brilliante.
Estimated concert length: 75 minutes.
Click here to access streaming content that has already been purchased.
---
PROGRAM
BEETHOVEN: Sonata Op. 31, No. 3
BEETHOVEN: Sonata Op. 31, No. 2
CHOPIN: Nocturne C# sharp
CHOPIN: Nocturne op 27 n. 2
CHOPIN: Fantasia Impromptu op. 66
CHOPIN: Three Waltzes, op. 64 n. 1 and 2 and Op. 18
---
ARTISTS
Ingrid Fliter, piano
---
SPONSORS
| | | |
| --- | --- | --- |
| Season Sponsor | USUO: On Demand Sponsor | Community Partners Program |
| | | |