11 Jul 2020
Top 10 Moments from the 19-20 Season
by Abby Shemwell
Last year's season was full of bold, dramatic, and emotional musical experiences for audiences all over Utah. With all the changes in the world right now, we hope the list below of our top 10 favorite moments reminds you of the joy music can bring. Sit back and reminisce on the wonderful 2019-2020 Utah Symphony | Utah Opera season.
¡Celebración Sinfónica!
We started the season with a bang and celebrated Hispanic Heritage Month in style this past September, with the Utah Symphony performing Latin American music at our annual ¡Celebración Sinfónica! with Musical America's charismatic Conductor of the Year, Carlos Miguel Prieto. Moncayo's Huapango and Chavez's Sinfónica india were among some of the highlights. We're looking forward to bringing it back this year—click here to get tickets!
La traviata
Beginning on October 12, 2019, the Utah Opera brought Giuseppe Verdi's La traviata to life in the Capitol Theatre. Audience favorite Anya Matanovic and Utah Opera newcomer Rafael Moras depicted the passionate Parisian romance between Violetta and Alfredo, a story full of ups and downs and drama. 
The Better Man
In November, our Utah Opera Resident Artists paid homage to Utah State Senator Martha Hughes Cannon in their performance of The Better Man as a part of the Women of Notes concert. This short opera highlighted the success of women in Utah as it told the story of the 1896 Utah state senate political campaign between Martha and her own husband, Angus Cannon. It was written by composer Margot Murdoch and librettist Kathleen Cahill, both of whom are Utah natives! 
Rhapsody in Blue
Award-winning concert pianist Kevin Cole blew us away this season with his performances of several iconic George Gershwin works, including I Got Rhythm and Cuban Overture, which was particularly amazing because he had recently undergone brain surgery. Of course, the highlight of the night was his incredible rendition of the iconic Rhapsody in Blue, which holds a special place in his heart along with Utah Symphony. 
Silent Night
2020 began with a powerful performance of Kevin Puts and Mark Campbell's  Silent Night. Utah Opera told the story of the impromptu truce between French, Scottish, and German troops on Christmas Eve during World War I. The heart wrenching music played by the Utah Symphony, stunning sets designed by Erhard Rom and authentic costumes designed by Vita Tzykun enhanced this compelling story of finding joy during a time of war and struggle.
Violinist Karen Gomyo
"With any great masterpiece, there is never an end to the amount of discovery that can be made," Gomyo said in her interview for Utah Symphony's social media accounts. The violinist joined us as a guest soloist in January, fearlessly performing Tchaikovsky's Violin Concerto. Leading the way with music director Thierry Fischer, Gomyo carried the crowd through an emotional musical journey they won't forget.
Symphony of the Hawaiian Birds
Think symphony orchestras are just for sophisticated adults? Think again! Utah Symphony's annual "Fifth Grade Concert" program gives 5th graders throughout Utah the opportunity to see live concerts, often for their first time ever. For this year's program in February, 5th graders listened to Igor Stravinsky's The Firebird Suite and Symphony of the Hawaiian Birds while learning about Hawaiian culture from native composers and artists. Educators from Tracy Aviary also taught the students how to protect bird populations in both Hawaii and Utah.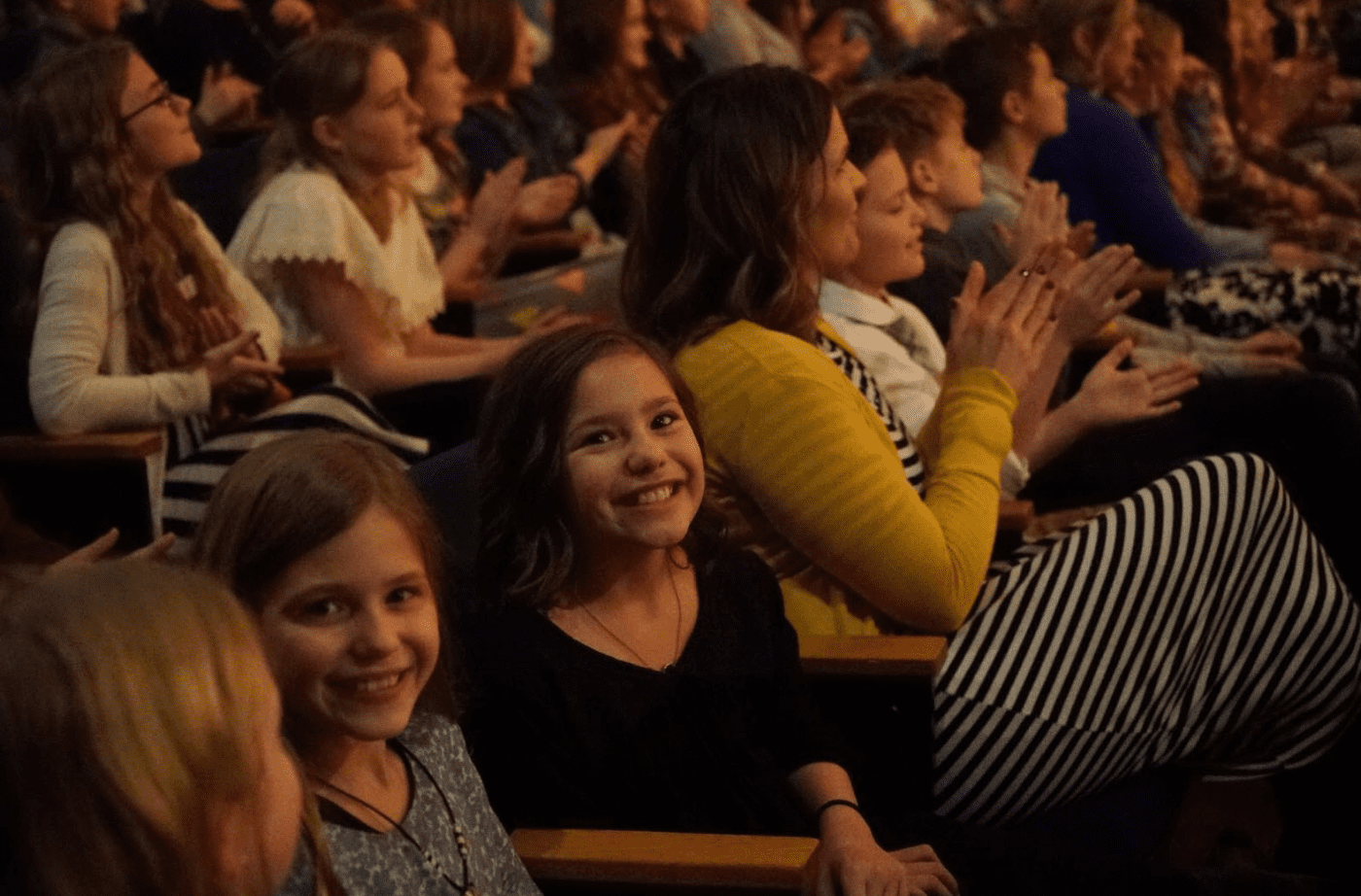 California Tour
In February, we enjoyed a quick trip to the West Coast to perform in Palm Desert, California where we performed Gershwin's Piano Concerto in F with Joyce Yang.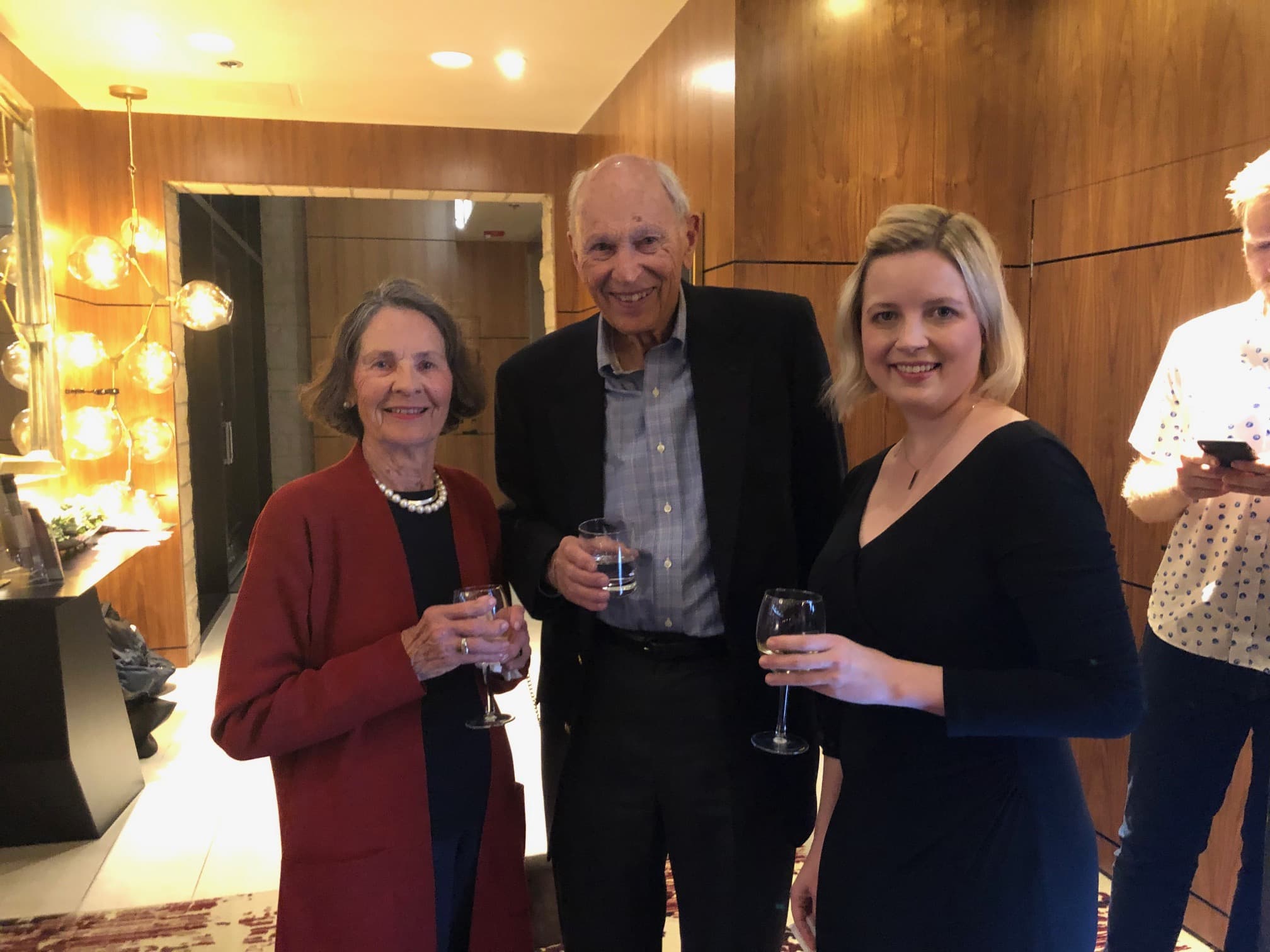 Violinist Benjamin Beilman
Violist Elizabeth Beilman was delighted to share the Abravanel stage with her little brother Benjamin, who performed as a violin soloist in early March. The siblings joined the rest of the symphony to play Lalo's Symphonie espagnole, a piece that Benjamin said "feels especially suited for someone who can fly around the instrument" in an interview with Classical 89. It was a special moment to see Benjamin perform with his sister, whom he says inspired him to pick up the violin in the first place.
Opening of the Noorda
The opening of a new venue is among the list of exciting moments from this past season. On March 25, 2019, Utah Valley University celebrated the opening of the Noorda Center for the Performing Arts, a 130,000 square-foot building that took two years to complete. The Noorda became Utah Symphony's long-term Utah County home, where we were able to perform 5 out of 6 of our planned performances for the season. Jack Everly is pictured below conducting our first performance at the Noorda on September 18, 2019.