19 Nov 2021
Arlene Sierra: A Game Changer
by Kathleen Sykes
Not everyone is lucky enough to discover their life's passion when they are just five years old—but for Arlene Sierra, Utah Symphony | Utah Opera Composer in Association, a children's concert at that young age sparked a life-long love of orchestral music. In fact, this is a special week for Sierra because we're performing the US premiere of her very first orchestral work, "Aquilo" on our concert conducted by Shiyeon Sung and also featuring violinist Vadim Gluzman.
Learn more about Arlene's path to orchestral composition below:
What are you most passionate about?
I am passionate about the orchestra! Even though my instrument is piano, the first time I saw and heard an orchestra—when my mother took me to a children's concert at age 5 or so—changed my life. From that point on I relished every chance to hear symphonic performances and listened to orchestral recordings all the time when I was growing up.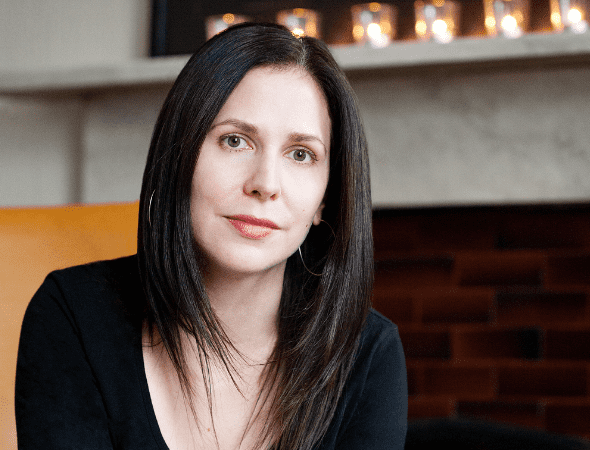 My first compositions were for electronic instruments, but I think I was always reaching for an orchestral sound. When I was studying at Oberlin, I attended as many orchestral rehearsals as I could—fascinated by the process of taking pieces apart and putting them back together. I went on to study with Jacob Druckman at Yale, a wonderful composer who was known for his scintillating approach to orchestration. When completing my graduate studies (and after attending many, many more orchestral rehearsals and performances!), I composed my first orchestral piece Aquilo. This piece opened a lot of doors for me as a composer, both at home in the US and internationally. While I love writing music in many genres, composing music for orchestra will always have a special meaning and sense of joy for me.
What are some recent experiences that have shaped you as a person?
Living in London, there were long stretches of lockdown where my husband, young son, and I were at home for weeks and months at a time. Homeschooling our third grader had to take priority with composition being sidelined to late nights and stolen hours between university teaching and other commitments. Plus, there was the uncertainty of postponed and canceled performances, wondering if the music I was writing would ever be heard at all.
It's fantastic to see performances coming back, and new pieces again being programmed—there's so much resilience in the music world, among performers, administrators, and audiences. The experience of hearing an orchestra in person again is an indescribable feeling!
Don't miss the US premiere of Arlene Sierra's "Aquilo" this weekend at Abravanel Hall! Get your tickets here.
Tags