From the Canyons to the Stars...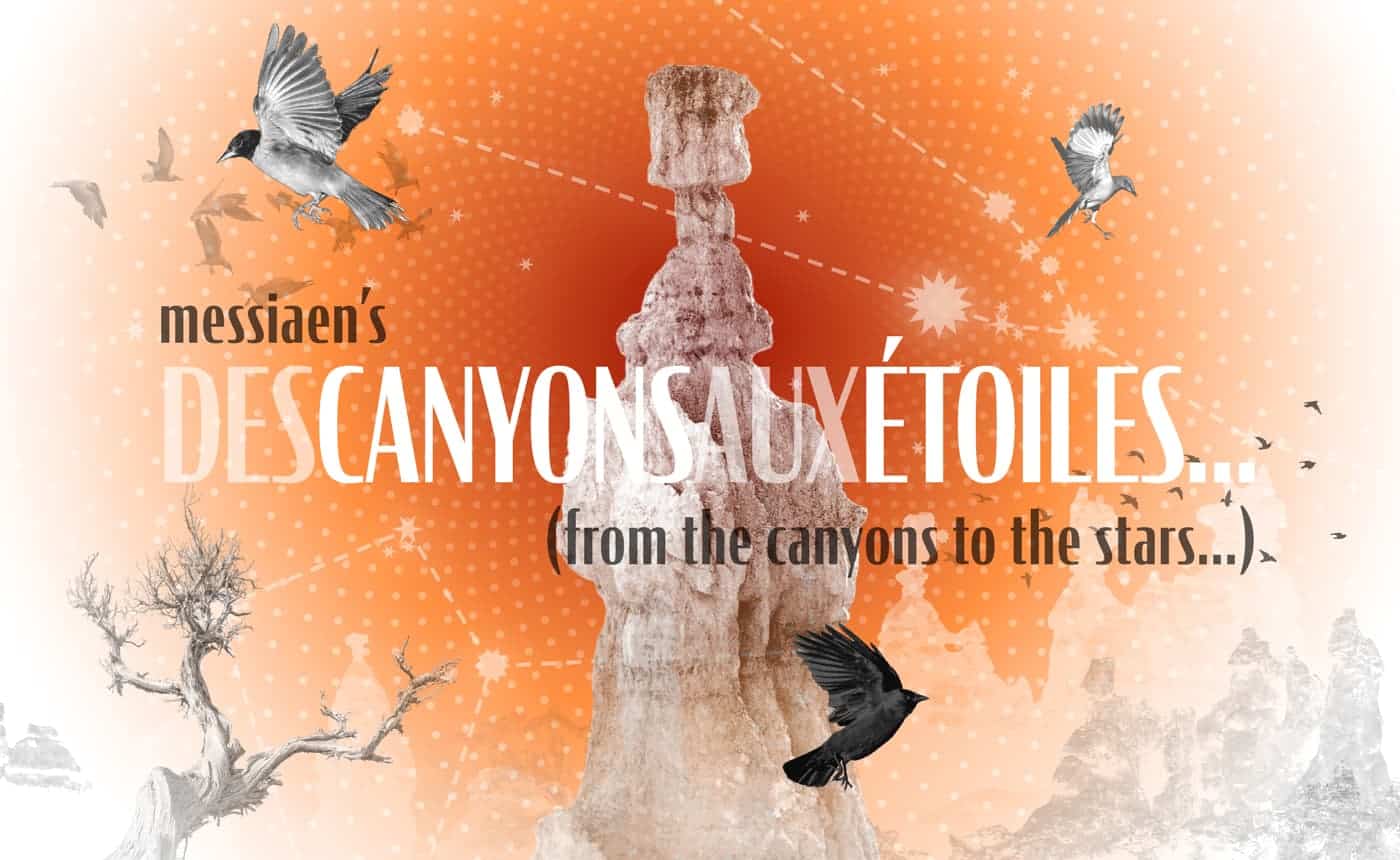 Venue
O.C. Tanner Amphitheater
144 Lion Blvd Springdale, Utah 84767
Get Directions
OVERVIEW
Join us for this melding of music and nature as the Utah Symphony showcases its extraordinary artistry in Messiaen's masterpiece From the Canyons to the Stars…, performed against the stunning backdrop of Zion Canyon's red-rock cliffs with Music Director Thierry Fischer conducting.
From the Canyons to the Stars… became a deeply spiritual experience for Messiaen and he avowed that it was written to "glorify God in the beauties of His creations." The work is in three parts, each concluding with his depiction of one of Southern Utah's majestic landscapes. In the natural amphitheater of Cedar Breaks, he was overwhelmed with its "wild and colorful beauty" and a feeling of "immense solitude." In Bryce Canyon, which he felt convinced was the most beautiful place on the planet, he heard bright E-major chords in his mind as he gazed upon the red rocks. Zion Park inspired the "ultimate joy" and he translated this into a triumphant finale.
Make your plans now to experience this immense artistic undertaking, immersed in the natural beauty that inspired it.
Announce/Subscriptions On Sale: December 9, 2021
Single-performance Tickets On-Sale: December 10, 2021
PROGRAM
MESSIAEN: Des canyons aux étoiles… (From the Canyons to the Stars…)
Part 1: "Le Désert" ("The desert")
"Les orioles" ("The orioles")
"Ce qui est écrit sur les étoiles" ("What is written in the stars")
"Le Cossyphe d'Heuglin" ("The white-browed robin-chat")
"Cedar Breaks et le don de crainte" ("Cedar Breaks and the gift of awe")
Part 2:
"Appel interstellaire" ("Interstellar call")
"Bryce Canyon et les rochers rouge-orange" ("Bryce Canyon and the red-orange rocks")
Part 3:
"Les Ressuscités et le chant de l'étoile Aldebaran" ("The resurrected and the song of the star Aldebaran")
"Le Moqueur polyglotte ("The mockingbird")
"La Grive des bois" ("The wood thrush")
"Omao, leiothrix, elepaio, shama" ("Omao, leiothrix, ?elepaio, shama")
"Zion Park et la cité céleste" ("Zion Park and the celestial city")
ADDITIONAL ACTIVITIES
To deepen concertgoers' understanding of the music and to create an immersive experience, the Utah Symphony, together with partner organizations, will offer activities in the Southwestern Utah areas that inspired Messiaen's composition, including Dark Skies stargazing, guided hikes, an exploration of Utah's native birds, and pre-concert talks with the artists. Additionally, in advance of the performance, the symphony will release multimedia materials to help guide listening for this rarely-performed work. Details will be announced at a later date.
For lodging, activities, and other resources to plan your trip to Zion National Park this June, click here.
SPONSORS
SPONSORS
Season Sponsor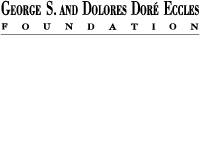 Concert Sponsor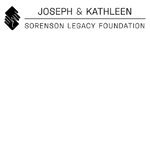 Promotional Partner