From the Canyons to the Stars...
This is an event page for a performance that has passed. Please visit our calendar to view upcoming performances.
OVERVIEW
Join us for this melding of music and nature as the Utah Symphony showcases its extraordinary artistry in Messiaen's masterpiece From the Canyons to the Stars…, performed against the stunning backdrop of Zion Canyon's red-rock cliffs with Music Director Thierry Fischer conducting.
From the Canyons to the Stars… became a deeply spiritual experience for Messiaen and he avowed that it was written to "glorify God in the beauties of His creations." The work is in three parts, each concluding with his depiction of one of Southern Utah's majestic landscapes. In the natural amphitheater of Cedar Breaks, he was overwhelmed with its "wild and colorful beauty" and a feeling of "immense solitude." In Bryce Canyon, which he felt convinced was the most beautiful place on the planet, he heard bright E-major chords in his mind as he gazed upon the red rocks. Zion Park inspired the "ultimate joy" and he translated this into a triumphant finale.
There will be no intermission
---
PROGRAM
MESSIAEN: Des canyons aux étoiles… (From the Canyons to the Stars…)
Part 1: "Le Désert" ("The desert")
"Les orioles" ("The orioles")
"Ce qui est écrit sur les étoiles" ("What is written in the stars")
"Le Cossyphe d'Heuglin" ("The white-browed robin-chat")
"Cedar Breaks et le don de crainte" ("Cedar Breaks and the gift of awe")
Part 2:
"Appel interstellaire" ("Interstellar call")
"Bryce Canyon et les rochers rouge-orange" ("Bryce Canyon and the red-orange rocks")
Part 3:
"Les Ressuscités et le chant de l'étoile Aldebaran" ("The resurrected and the song of the star Aldebaran")
"Le Moqueur polyglotte ("The mockingbird")
"La Grive des bois" ("The wood thrush")
"Omao, leiothrix, elepaio, shama" ("Omao, leiothrix, ?elepaio, shama")
"Zion Park et la cité céleste" ("Zion Park and the celestial city")
---
LEARN MORE
---
ARTISTS
PLAN YOUR EXPERIENCE
SEATING: Seating begins at 7:30 PM. Please bring a cushion to sit on during the concert.
TICKETING: Download your tickets BEFORE you arrive as there is limited internet service.
CONCESSIONS: There will be water and other concessions for sale at the venue.
MERCHANDISE: Merchandise will be sold before the event.
PARKING: A complimentary shuttle will pick up patrons starting at 7:30 PM and will run throughout the concert. Shuttles will pick up patrons at the two parking lots along Lion Blvd available for parking: The Springdale Library and Canyon Community Center/ Town Hall as well as the lot behind the Zion Adventure Company, and the base of Lion Blvd for anyone parking along Zion Park Blvd.
ACCESSIBILITY: ADA Parking is limited and available at the venue.
LODGING: For lodging, activities, and other resources to plan your trip to Zion National Park this June, click here.
REMINDERS: Seating is general admission, please bring a seating pad or blanket to sit on. Once the sun goes down, the venue is cooler so bring a jacket. There are limited concessions sold onsite.
ADDITIONAL ACTIVITIES: To deepen your understanding of Messiaen's inspirations for his music, take advantage of activities in Southwestern Utah such as Dark Skies stargazing, guided hikes, and explorations of Utah's native birds. Plus, explore our multimedia learning materials to discover more about this rarely-performed work.
SPONSORS
SPONSORS
Season Sponsor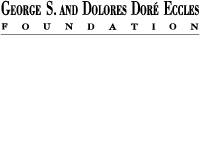 Concert Sponsor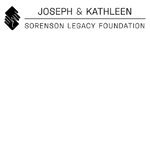 Promotional Partner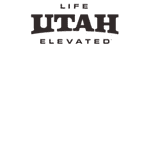 With Special Thanks To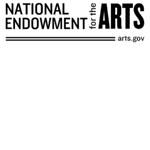 Special Thanks